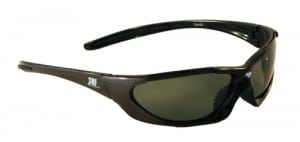 WHAT: 100% Polarized sunglasses available in select styles.  20/20 Black & White, & NEW S2 Strikers available with an Amber or Gray lens, NEW Retro style available in black & white & finally, the Camo Wild style is also available.  All sunglasses include microfiber cleaning & carrying bag.
SAMPLE PACKS include all 4 styles with both lens shade options for a total of 9 different glasses.  The sample packs are available for $99 total & can help your club advertise, display & sell more glasses!
WHY:  TBF's sunglasses program can help clubs and their members earn enough money to help fund tournament travel/entry fees, club  dues, equipment and/or jerseys!
"It Pays to Belong To TBF!"

COST:  Sunglasses are $10.99 a pair with $9.95 shipping per order.  Clubs/members then sell the glasses & ALL the profit belongs to them.  Most clubs sell glasses for $20+ with great success!  Local communities, sponsors, booster clubs and organizations are glad to help promote and back your organization, fund your club and support youth and conservation.
Safe, functional, quality eye wear at great price is something everyone needs. So, TBF has harnessed the buying power of the federation to secure an insane amount of glasses in order to get a very low price that we could pass on to your clubs as a fundraiser.
If you have any questions please feel free to call us at TBF National Office at 580.765.9031; Good luck!
CHECK OUT OUR NEW STYLES!!