TBF Member Ranger Cup Program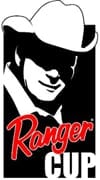 TBF Ranger Cup Bonus money is available in every state Federation, all 22 of the TBF National Semi finals and the top qualified Boater and top qualified co-angler in the Federation National Championship. ANY Ranger Boat owners can qualify to win the cash bonus!  Just sign up with Ranger cup at www.Rangercup.com every year before you start fishing.
Follow the Ranger cup guidelines and you're eligible! With TBF, you do not have to be the original owner and there is no restrictions on what year model the boat must be. If you own a Ranger Boat, sign up and WIN BIG with TBF Ranger CUP! Here are each State Federation Payouts. Find your state, and find out how much you could win!
2020