Ninety boaters and 90 co-anglers from Illinois and Indiana met in Syracuse, Indiana for what was the largest ever field for a District 10 NSF hosted by Indiana Farm Bureau Insurance. Although the weather was unseasonal mild, Lakes Wawasee and Syracuse proved to be unusually tough with only three 5 bass limits brought to the scales, all by boaters.
John Ruffier of Brookville, IN and a member of the Gadabout Bass Masters claimed the top spot in the boater division with eight bass weighing 12.62 pounds. Travis Edgars from nearby North Webster, IN and a member of the Northern Bass Anglers was second with 8 fish weighing 12.48 pounds. He was also the Ranger Cup winner. Brian Hensley from Edwardsburg, MI took the lead after the first day with the only 5 bass limit which weighed 8.71 pounds. However, on day two he could only muster two fish weighing 3.06 pounds that dropped him to 3rd with 11.77 pounds.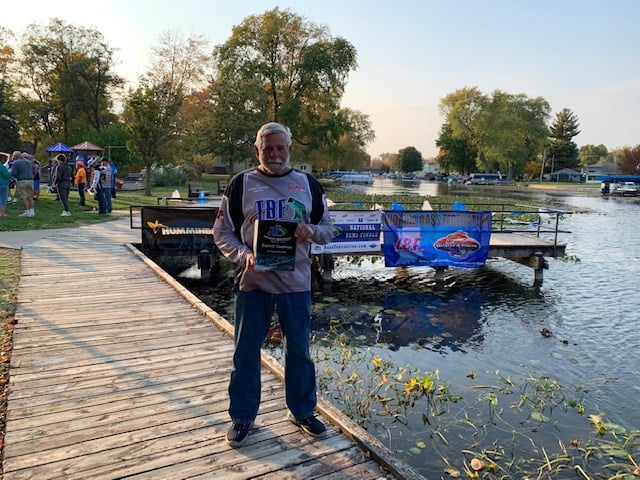 In the co-angler division Dewayne Wilda of South Bend, the Indiana Bass Federation Vice-President and a member of the St Joe Valley Bass Masters took top honors both days and won with six bass weighing 9.39 pounds. Bob Kuykendall was second with three bass weighing 5.26 pounds. Bob is from Bloomington, IN and a member of the Tri-County Bass Anglers. Placing third was Justin Brown from Georgetown, IN and a member of the Lily Pad Masters. He had three bass weighing 4.88 pounds.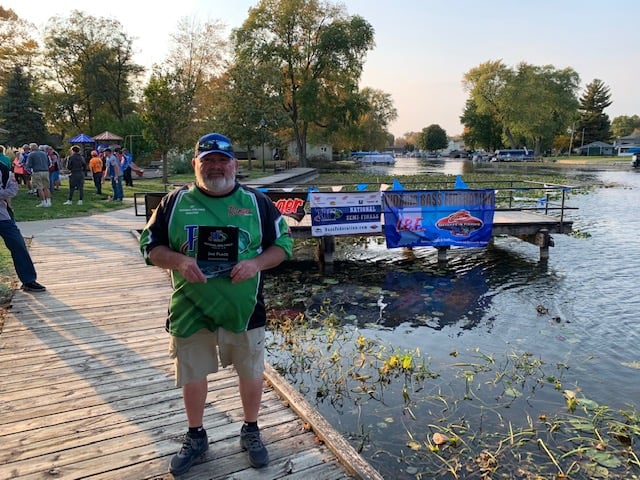 Top Illinois Federation members were boater Tim Lewis with five bass weighing 9.73 pounds that earned him 5th place and placing 6th in the co-angler division was Jake VanMeter with two bass weighing 4.34 pounds. Troy Thornburg of Syracuse, IN, a member of the Ye Olde Tacklebox Team claimed big bass in the boater division with a 4.40 largemouth caught on day one. Gregory Holmes of Illinois took big bass in the co-angler division with a 2.62-pound largemouth caught on day two. In all 239 bass were brought to the scales weighing 377.37 pounds. All were released alive.