2023 TBF Junior World Championship
Tentative Dates; July 25-28, 2023
Sooner Lake, an OG&E Power Plant Lake, Ponca City, Oklahoma
Event Press Release
2023 Official Junior World Championship Rules
Event Fact Sheet  –  Schedule of Events
One of the oldest and most productive programs that the Bass Federation has ever had is the TBF Junior Angler Program it was started by 4 state federations in 1994 and has grown into a nationwide program. Reformatted by popular demand, all TBF Junior events are 2 person TEAM tournaments and the TBF Junior World Championship (JWC) has been expanded to 2 days of competition before the cut day to the day 3 finals.
Young anglers who are 8th grade or less on the day of their LAST state federation Junior qualifier (The day they qualify) can join as TBF Junior members and fish as a team with a buddy from their own boats with their own boat captains! We have active state Junior Programs in almost every state across the country and 1 team advances to the Junior World Championship for every 10 unique teams that fish any State Federation junior qualifier. (so (1) for 1-10, (2) for 20, (3) for 30, etc.)  Any junior program must have a minimum of 6 active Junior members to participate.
Junior Sanctioned Trails. (Non -State federation affiliated.) 1 team advances for every 20 unique teams from any other (non-state federation) TBF sanctioned (by TBF national office) JUNIOR trail. NOTICE: Just because you are affiliated with TBF and running a Junior-approved circuit or club does NOT mean you are automatically sanctioned and approved to qualify anglers directly to the Junior World Championship each year.  Sanctioning is done on a case by case, trail by trail state by state year by year, basis, and there are requirements to sanctioning for this purpose.   For more info contact national Youth director Joey Bray at 580-765-9031
These junior anglers fish in local club & state tournaments and participate in fundraising and conservation projects just like the adults do.
The competitive branch of this program allows the anglers to attend their sanctioned Junior State events and attempt to qualify for the annual TBF Junior World Championship (JWC) out of their own boat with their own boat captain for thousands of dollars in scholarships and prizes! The bigger your program is the more teams can advance.
2023 TBF Junior World Championship
Designated Practice days are Monday and Tuesday, July 24,25. READ THE RULES!
Registration & Mandatory Rules Briefing:  Tuesday, July 25, 2023
Tournament Days for 2023: July 26,27,28 – Wednesday, Thursday, full-field competes with their qualified teammate from their own boats with their own boat captains. The field is cut to the top (1) team from each combined TBF division for Friday's final championship round.
Previous Junior World Champions
Year

Age Format: 8th grade & under Team

2022
Madison Robertshaw – Ryan Steinhoff
Southern CO Jr Bass Club
2021
Dylan Sorrells – Cullum Brown
Texas – Central Division
Year
Age Format: 15 and Under Team Event
2020
Cody Miller-Ryan Steinhof
Southern CO Jr Bass Club
2019
Huntley Dees – Triton Graham – Southern Division
Citronelle Community Fishing Club Alabama Bass Federation
2018
Trey McKinney  –  James Baker – Northern Division
Illinois Jr Bass Federation
Year
Age format : 11-15 Individual

2017
Syler Prince, Palatka FL (Southern Division)
2016
Fisher Davis, Mount IDA, AR (Central Division)
2015
Tyler White, Oak Hill, WV
(Mid-Atlantic Division)
Year
Age Format : 11-14 – Individual

Age format: 15-18 Individual

2014
Joe Stolski, Baxter, MN
(Northern Division)
Perry Marvin, Peru, NY
(Eastern Division)
2013
Luke Loewe Ripon, WI
(Northern Division)
Jonathan Ladner, Thorofare, NJ
(Mid-Atlantic Division)
2012
Max Danese, MA
(Eastern Division)
Andrew Guilliams, MO
(Central Division)
2011
Derek Davis: Clinton, UT
(Western Division)
Nicholas Deering: Portland, ME
(Eastern Division)
2010
Shane Edgar: Glendale, AZ
(Western Division)
Greg Zellers: Winamac, IN
(Northern Division)
2009
Daryk Eckert: Stockport, OH
(Northern Division)
Zack Messer: Aiken, SC
(Western Division)
2008
Lowell Turner: Bradford, RI
(Eastern Division)
Kyle Raymer: Brandenburg, KY
(Southern Division)
2007
Dylan Peppers: Good Hope, GA
(Southern Division)
Shane Lehew: Charlotte, NC
(Southern Division)
2006
Jonathan Jones: Chickasha, OK
(Central Division)
Josh Wagy: Dewitt, VA
(Mid-Atlantic Division)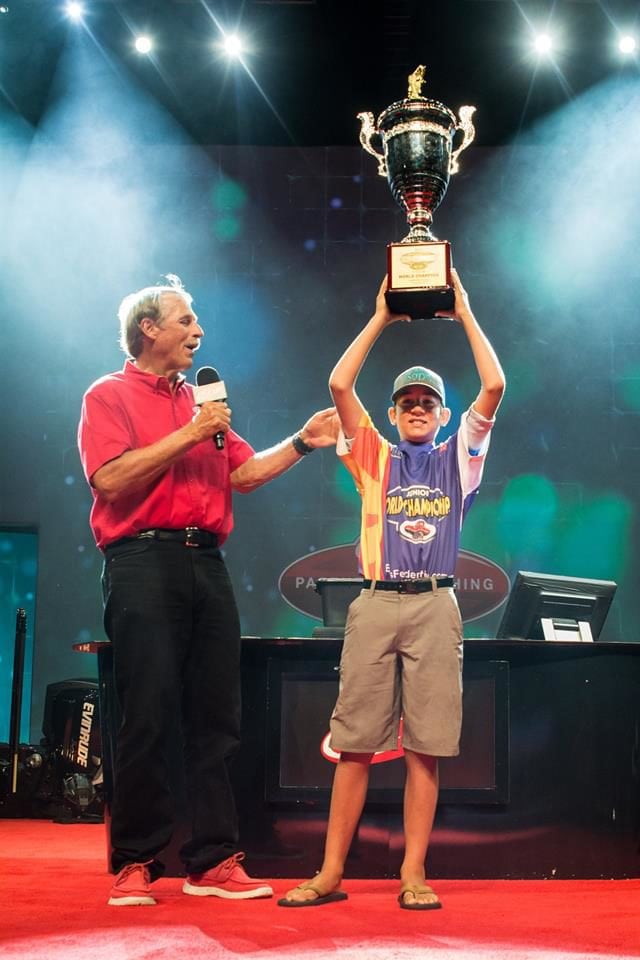 Syler Prince, Palatka Florida 2017 Reigning 15 and under Champion.