Green River played host to this year's District 03, TBF National Semi-Final event between Kentucky and Tennessee Federation Anglers.  National Board Member, Former Kentucky TBF President and longtime Federation Member Donnie Keeton went down and presided over the weekend event.  Kentucky is one of a few states that have enough participation throughout the year, that they get to qualify two boaters and two co-anglers to the Federation National Championship.  As the Covid virus still looms, Donnie spent many long hours planning out the two-day event to keep everyone socially distanced and safe as possible.
Kentucky will be represented at the FNC by Boater Lance Freeman and Boater Ted Milby.  The co-anglers from Kentucky are Mark Day and Scott Nieheisel.  Tennessee will be sending Boater Matthew Wilson and co-angler Preston Craig as their representatives to the spring Federation National Championship.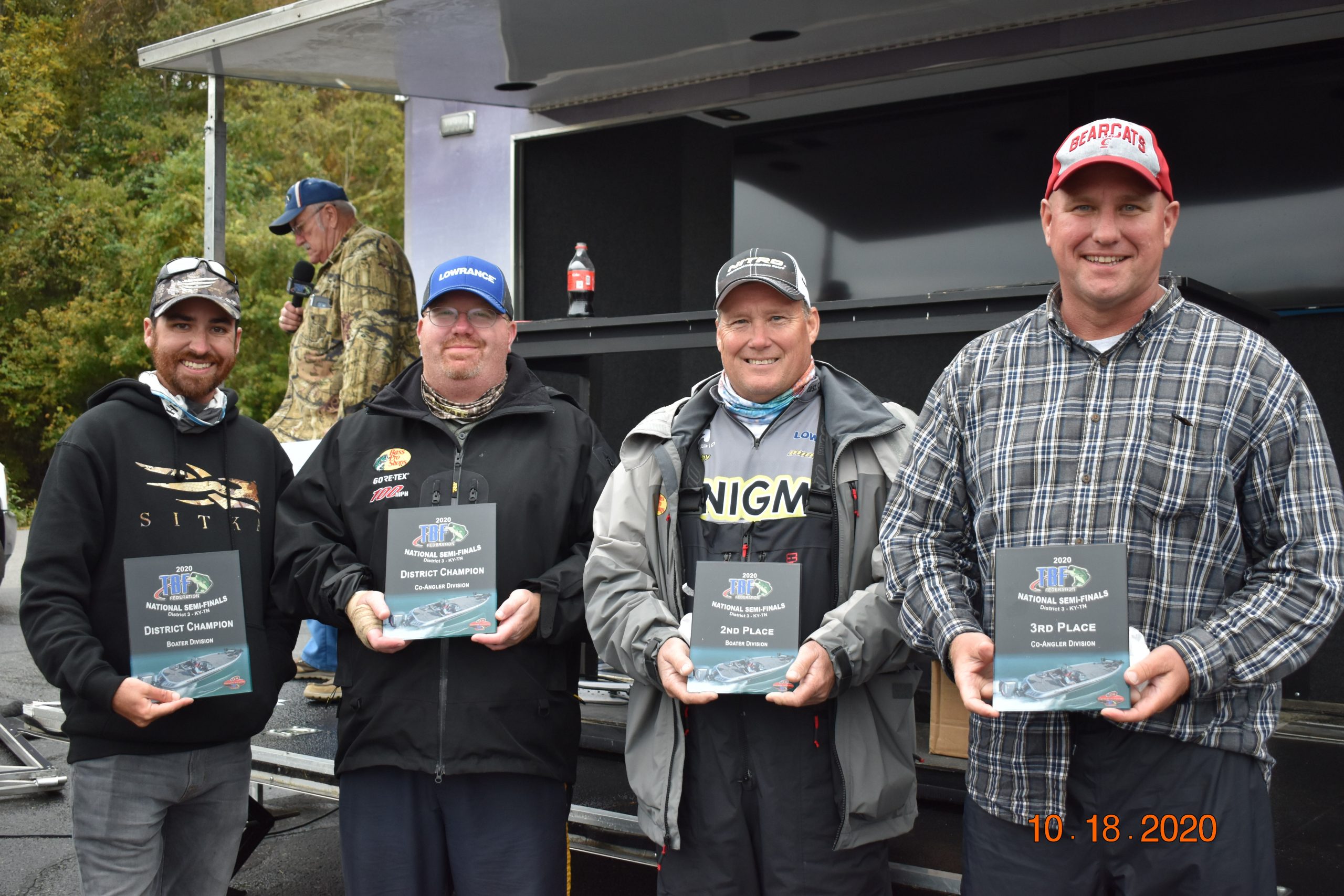 Lance Freeman will be returning to defend his title as he won the 2020 FNC at Grand Lake last spring.  Lance reported catching all his fish by basically video fishing.  Lance said he was looking at all of his fish on the Livescope and could see each of them before he ever made a cast.  He was fishing out in about 15-25 feet of water and was using an Alabama Rig to entice the fish.  The fish were just on small pieces of wood or up next to a pile of rocks or brush.  Ted Milby reported catching most of his fish on a jig fished out on main lake brush piles in 15-25 feet of water.  Bites were hard to come by on the first day and very slow on the second day.  Ted said most every fish he weighed in came off of a piece of structure that he had put in the lake in years past.  The Tennessee Boater, Matthew Wilson, reportedly caught his fish each day out on the main lake in 20-25 feet of water throwing a Shakey Head.  Brush piles or wood worked best to get his bites.  He said he got very few bites each day but at least the ones he got were quality bites.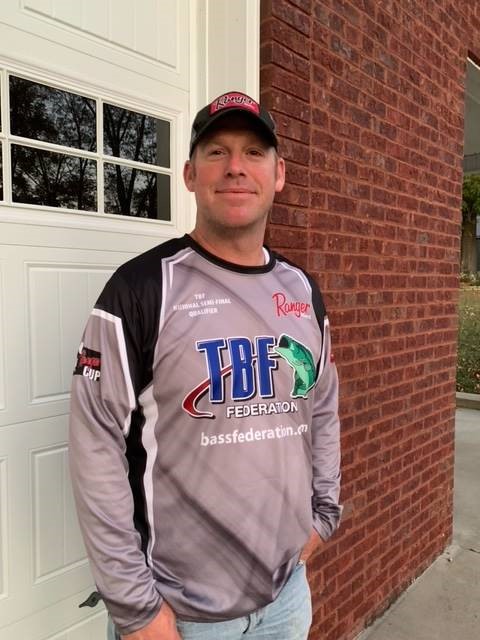 For the Kentucky Co-anglers, Mark Day, reported catching his fish on wind-blown secondary points and deeper bluff walls while fishing a jig.  This was Marks first year fishing with the KBF and is looking forward to competing in the upcoming National Championship.  Scott Nieheisel was doing almost the same thing to catch his fish.  He fished a ½ ounce Sasquatch jig and an A-Rig to secure his birth into the FNC.  Scott is no stranger to the bigger events either, in just 4 years of fishing in the Kentucky Bass Federation events, he has been State Champion twice, a two-time Co-Angler of the year and this will be his third time reaching the FNC in just four years.
The co-angler for Tennessee is someone you may remember also.  Preston Craig will fish out of the back of the boat at this year's FNC event.  He won the Boater side last year at Paris Landing.  Preston said his anglers took him "up the river" both days and he simply put a 5/16th ounce green pumpkin jig and a Green pumpkin worm to good use and caught most of his fish in 3-6 feet of water around stumps and brush piles.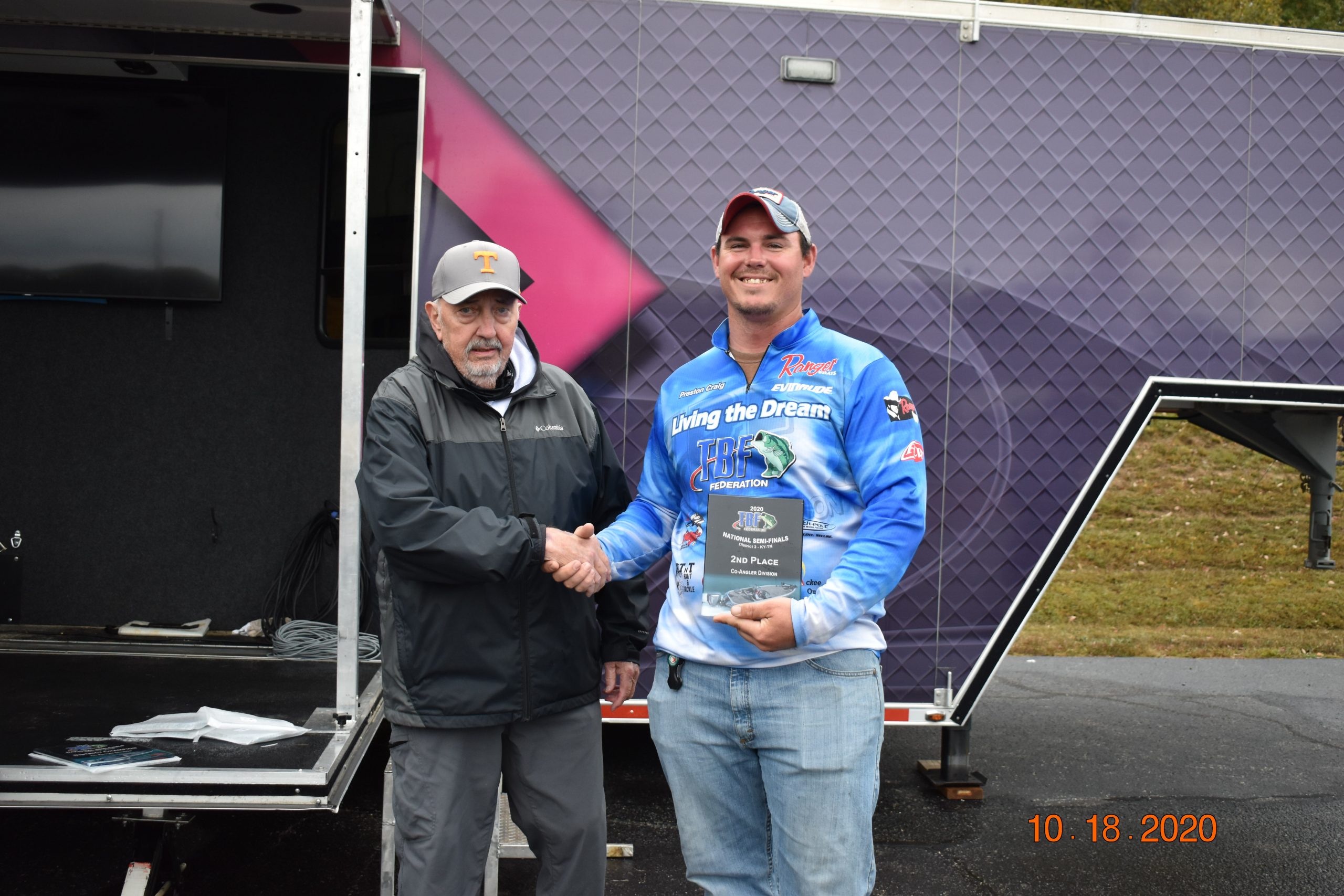 The Ranger Cup Winner from this event was Bill Lowther from Kentucky.  Donnie says this event was just like listening to Bluegrass Music… where a good time was had by all!  Congratulations to all the Federation National championship qualifiers and good luck in the 2021 Championship.