TBF National Semi Finals – Contingency Awards Info. for BFL All-American and for Ranger Federation Bonus!

We don't want any TBF angler to miss out on any contingency award!
BFL All-American Advancement from the 2024 TBF Federation Championship as a MLF Competitor Membership Contingency –

PLEASE

READ CAREFULLY.

HERE is the BFL All-American contingency in detail PLEASE READ ALL CAREFULLY – Just like any other contingency prize (think Ranger cup or a Big Fish pot, etc.) You need to be a part of the group BEFORE you attempt to qualify.  SO, under the new program with MLF, IF you wish to advance FROM the Federation National Championship TO the BFL All-American (14 anglers = top boater and top co-co-angler from each division), you MUST upgrade to an MLF competitor membership at the lowest guaranteed rate of $48.75 BEFORE you fish the National Semi-Finals in 2023, it cannot be done AFTER your district National Semi-Final event. Period. It is a contingency just like any other you MUST be IN before you attempt to qualify. (Regular MLF competitor membership is $95a year but because your a TBF member it is only $48.75! Call MLF directly to upgrade for this at 270-252-1000.
IT IS NOT REQUIRED, to fish any TBF event, or win any TBF prize or TBF awards. It is all about advancing to the BFL All-American just like getting into a big bass pot is not required but if you're not in it BEFORE you fish your District National Semifinals you cannot advancement to the 2024 BFL All-American SHOULD you be the one (1) to win your division at the spring 2024 TBF Federation National Championship.
HERE IS HOW – First off when you join TBF a part of that membership INCLUDES through our partnership with MLF a Subscriber membership to every TBF member. For 99% of the federation members that take's care of fishing everything TBF!
As previously widely published when MLF acquired FLW changes were made to the program and an MLF competitor membership (is required to fish an MLF event NOT a TBF event) So if you wish to advance to our partners event you MUST upgrade to a MLF Competitor membership. HOWEVER, since a TBF membership already gains you an MLF subscriber membership all TBF members who chooses to fish an MLF event only OR want to be eligible to advance from the TBF Federation Championship to a BFL All-American (which is an MLF event) only needs to UPGRADE to an MLF Competitor level membership DIRECTLY WITH MLF if they desire too at the guaranteed lowest price of $48.75 all you have to do is tell them you are TBF member. Has NOTHING to do with being able to fish a TBF event like a state event or the TBF national semi-finals or the TBF Federation National Championship) it only applies to an MLF event.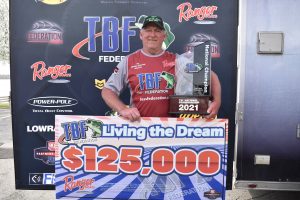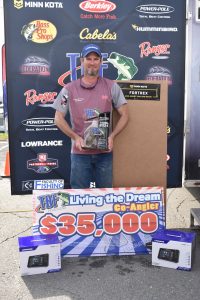 To upgrade BEFORE YOUR FISH YOUR TBF NATIONAL SEMI-FINALS if YOU want to be eligible TO ADVANCE TO THE BFL ALL-AMERICAN:  Simply call MLF directly, at 270-252-1000 BEFORE you fish a TBF National Semifinal TELL them YOU ARE A TBF MEMBER, as a TBF member you are already a subscriber member, therefore, TBF members get the guaranteed lowest price in the nation for an MLF competitor membership, which is $48.75 to TBF members since we have already taken care of the subscriber membership and this is an upgrade. That it.
If you don't care about advancement from the spring 2024 TBF Federation National Championship to an MLF event, then you don't need to do anything.  IF you need help just call the office.   Thanks all! MORE below.
——————