Nebraska Boater Jordan Hirt smashed day 1 with an impressive 21-09 big bag of the event and having a good Day 2 weight of 15-15. The 2 days weight sealed the victory and with nearly a 2 pound lead over second place. Weighing in at 37-08 secured Jordan a spot at the 2022 Federation National Championship.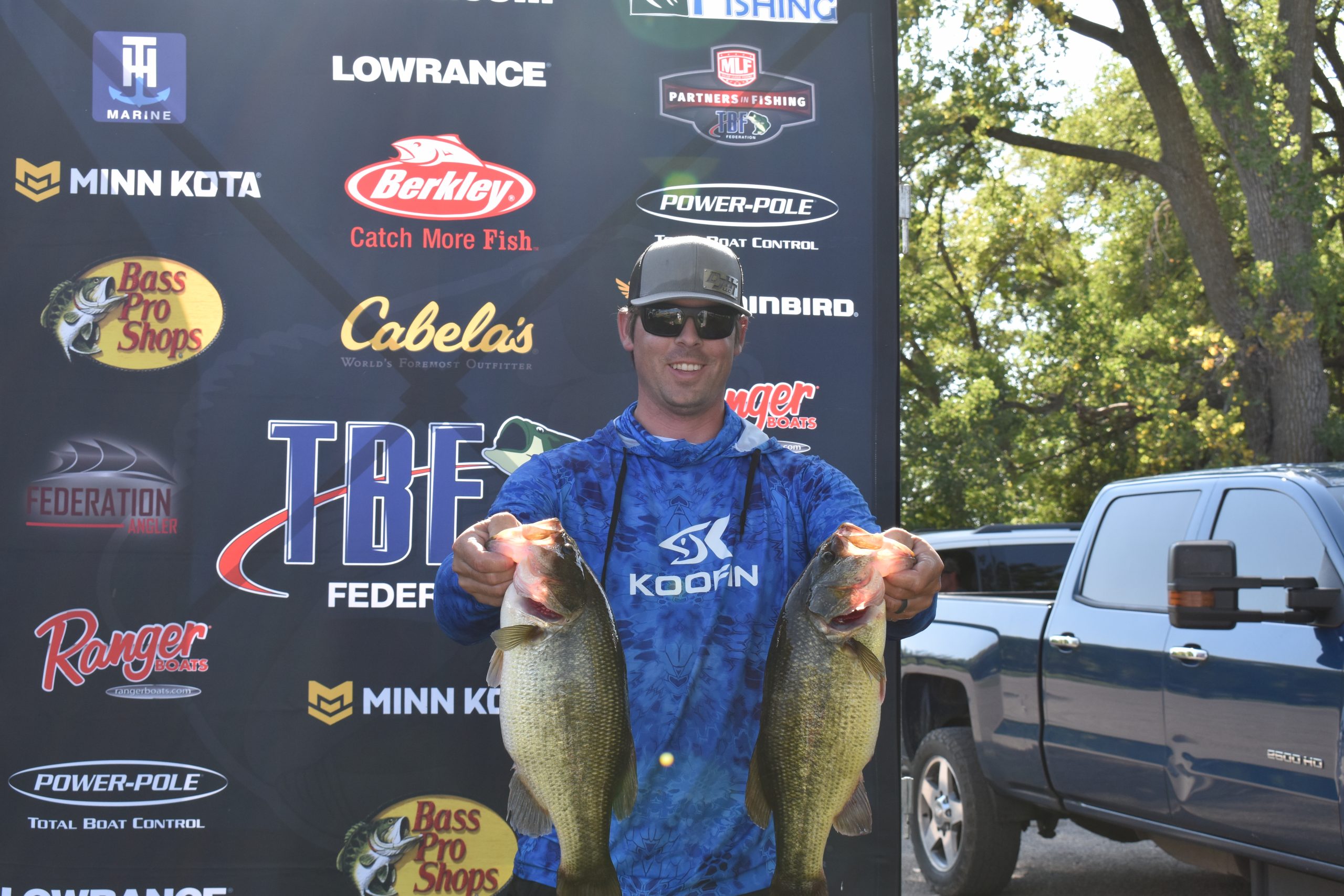 Second, third and fourth place boaters all went to South Dakota giving the state bragging rights for a year with the State Pride award.
Second place boater was Chad Schwan with 36-01 with the 2 days weight. Chad also had a great first day of 19-02. That also landed Chad a spot to the FNC as top boater from South Dakota.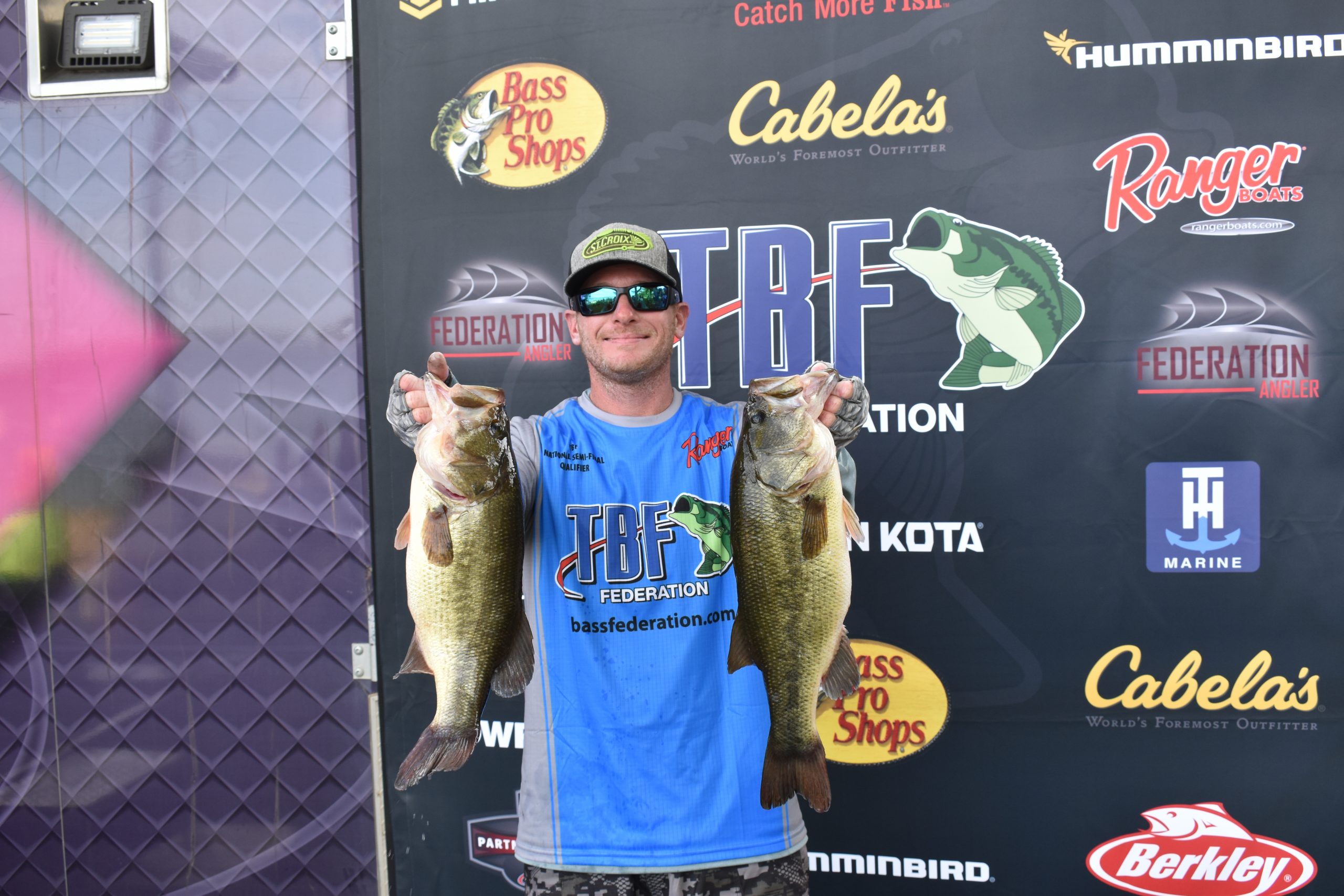 Third place boater was Justin Heidinger with 35-10. Justin had been competing as a Non-boater in previous years and swapping ends of the boat he gave the anglers a run for their money.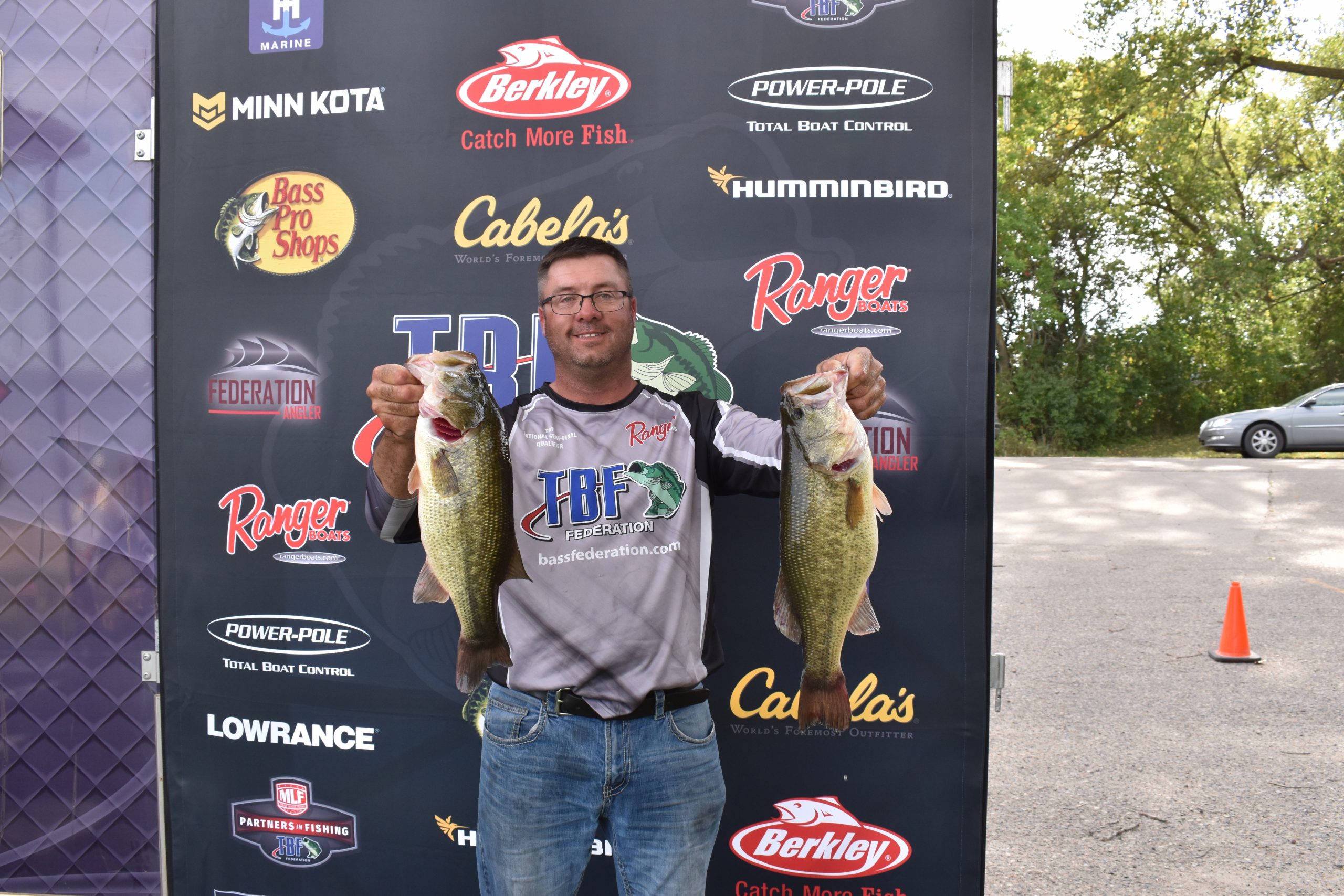 Fourth place boater representing South Dakota and helping secure the State Pride award weighing in 31-15 was Rocky Lamascolo. And a Veteran Nebraska Angler Kent Priel took fifth place with 31-05.
Co-Angler top honors and a shot to the Federation National Championship goes to Nebraska Co-Angler Scott Blaesi with a whopping 25-00 total 2 day weight. The Nebraska Co-Anglers showed up and showed out taking the top 4 spots on the non-boater side.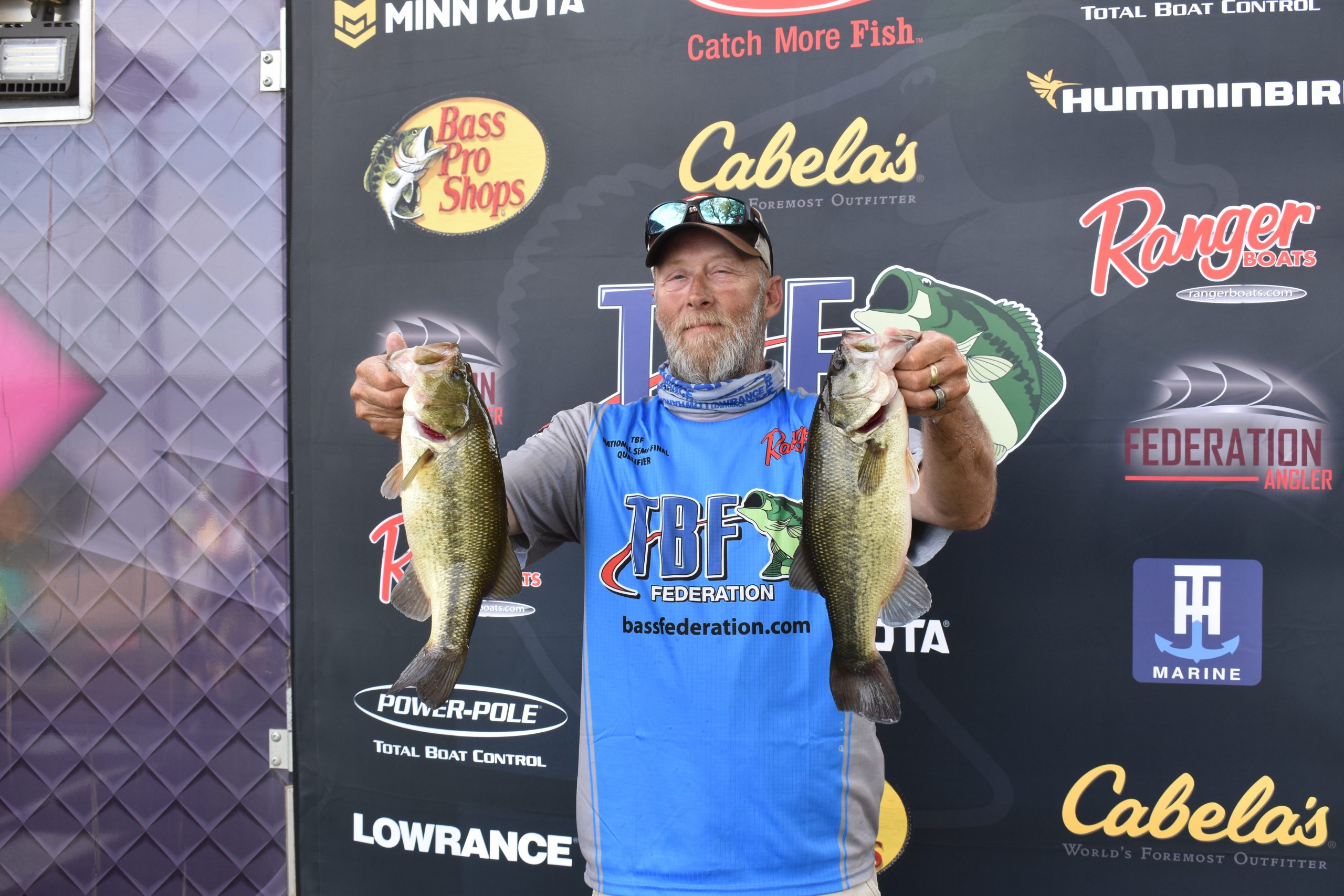 Nebraska Co-Angler Michael Hansen comes in second place with 23-06. Third Place goes to Mark Moorman with 21-04 and fourth place goes to Leon Gehrig with 17-14. Great job Nebraska!
Fifth place goes to South Dakota Co-Angler, Adam Hutmacher with 15-13 taking top spot as a Non-boater representing South Dakota at the 2022 FNC.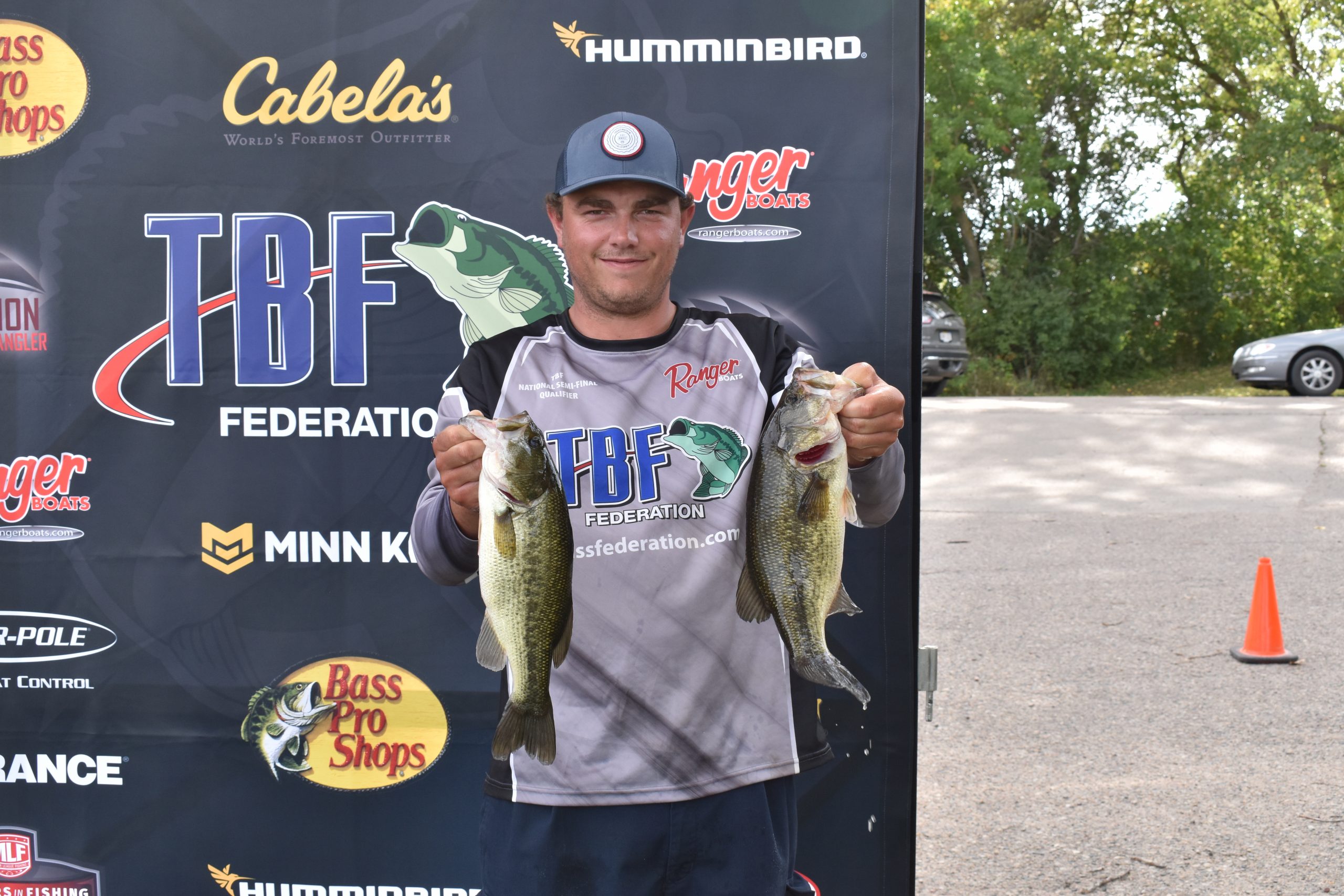 Thanks to all of the anglers who qualified and fished the District 8 National Semi finals good luck and we hope to see you all next season. CLICK HERE to see all photos from this event. CLICK HERE for full results.