Final Day of the 2019 Federation National Championship Says Goodbye to a Rainy Kentucky Lake
This week, 102 TBF State Champions traveled from across the US and Canada to compete on Kentucky Lake's legendary waters in Paris, Tenn.  Fourteen Division Champions were awarded slots in the 2019 BFL All-American.  The National Champion boater will take his place among the elite as he heads to the 2019 Forrest Wood Cup to fish for the biggest payday in bass fishing. 
The National Champion boater, Preston Craig, was awarded the $120,000 "Living the Dream" prize package to include prize check and fully paid entry fees on the FLW Tour as a Pro plus travel expense stipends for each event, use of a tow vehicle and a "Living the Dream" wrapped Ranger boat for the year.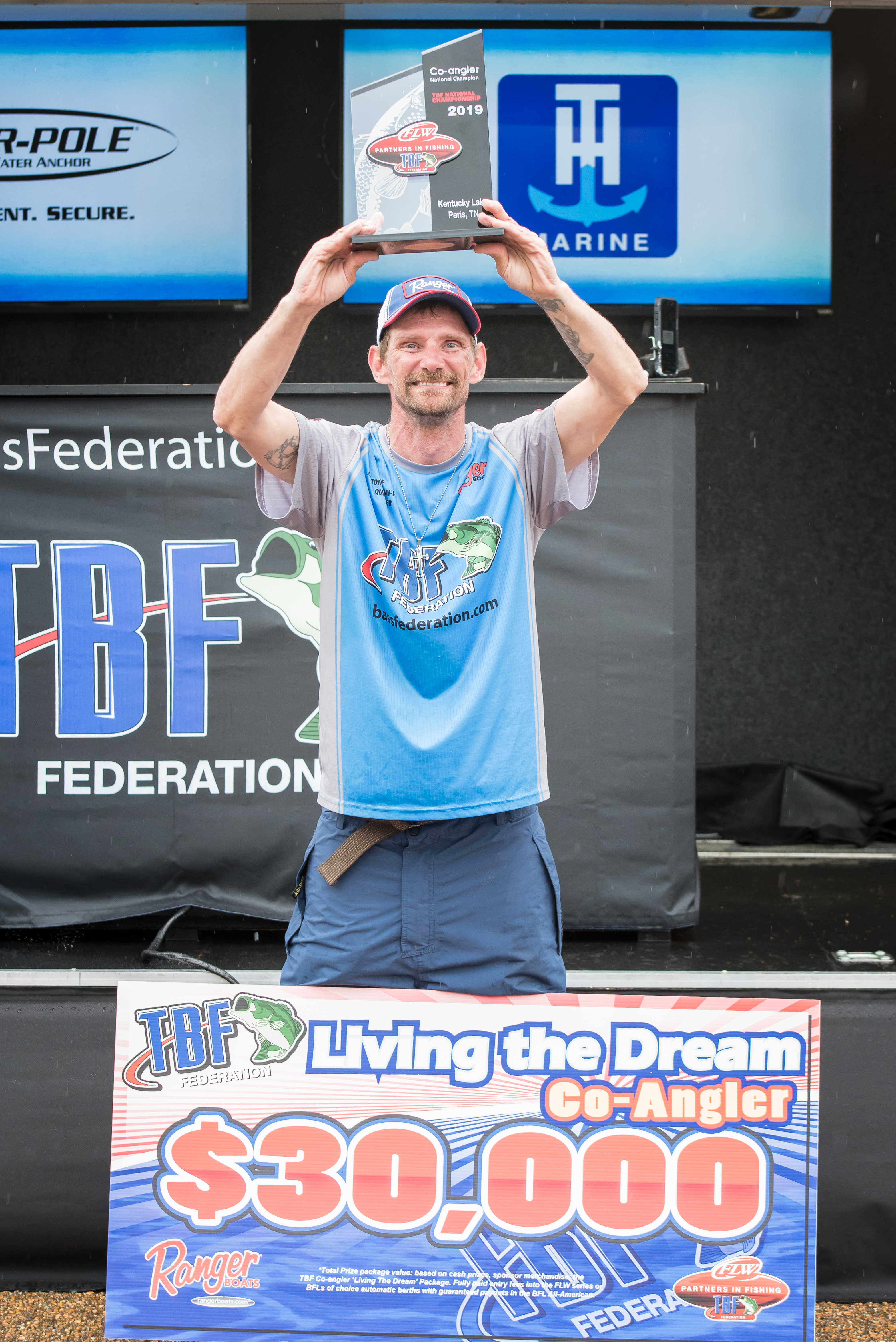 The National Champion co-angler, John Fuchs, was awarded the $30,000 "Living the Dream" prize package to include a $20,000 prize check and fully paid entry fees into the FLW Series division of choice.
Craig and Fuchs were both leading going into the final day so they went out today as partners.  This is also their first national championship event.  Both champions kept adapting to the ever-changing weather, staying positive and grinding it out this week to earn the prestigious national champion titles.
Craig found some areas during practice producing quality fish.  On the first official practice day his co-angler nabbed a smallmouth just under five pounds in one spot, so he returned five times trying it, then left.  He caught two keepers there his first day but after that he couldn't land anything but small fish there or anywhere else.  So, he found himself fishing new water close to the launch site.

"I ran all over the place, my fish just left," Craig said.  "Something just kept telling me to notwaste tim run around a lot, instead to fish close and maximize my fishing time, I caught one near the marina and it was a good one.  It was out of the wind, it has a lot of the same stuff all in one place that I had been getting bites on.  So, I told myself last night I'm not going anywhere. I'm staying here all day whether I win or lose, I'll live or die by it – I'm staying. I started the big motor about six times and never planed off.  I lived by it today."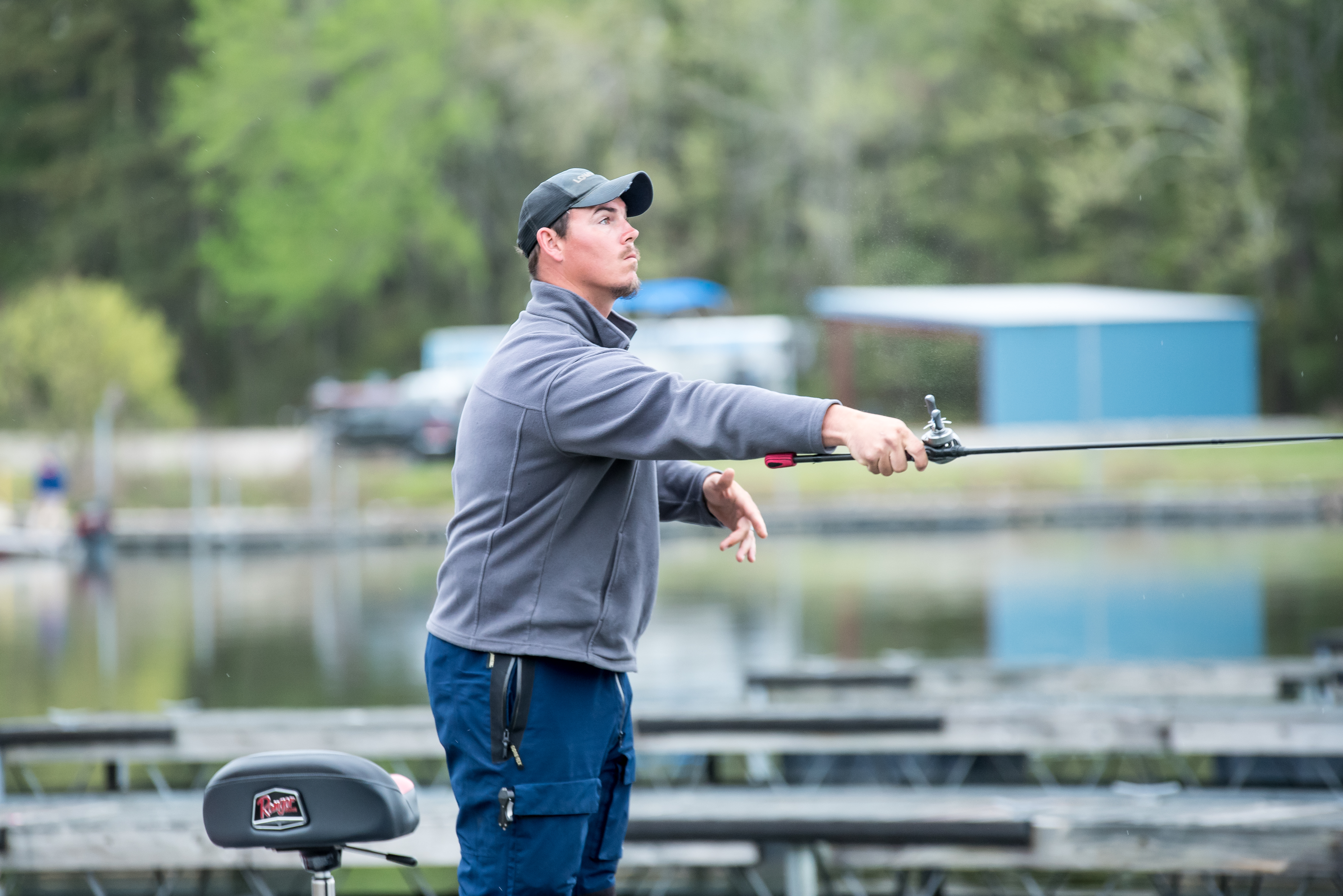 Craig threw a 5 1/16th ounce Booyah jig with a Zoom swimmin' chunk all week but today the fish kept biting it and dropping it off, then they quit biting it all together. 
"For some reason they just quit.  So, with the clouds and rain, I picked up a topwater and they started swallowing it," Craig said.  "I had one good smallmouth bite in practice on it and something told me just to get it out of the rod box. The first cast I caught one."   
Craig won a national title, the "Living the Dream" package with a chance to fish as a Pro for a year, cash prize and so much more, plus a slot in the BFL All-American.  On stage, he was reminded he will also advance to the Forrest Wood Cup.
"I completely forgot all about it!" Craig said.  "I was just sucked into the moment of what I'd caught and what I've been catching.  I work full-time at Malibu boats & every chance I get I'm on the water, fishing as much as I can, local and club tournaments.  Me and a friend have been fishing a team trail tournament this year.  So much effort, all the time put on the water, time spent casting and casting.  Sometimes it pays off, sometimes it doesn't.  Today, it really did."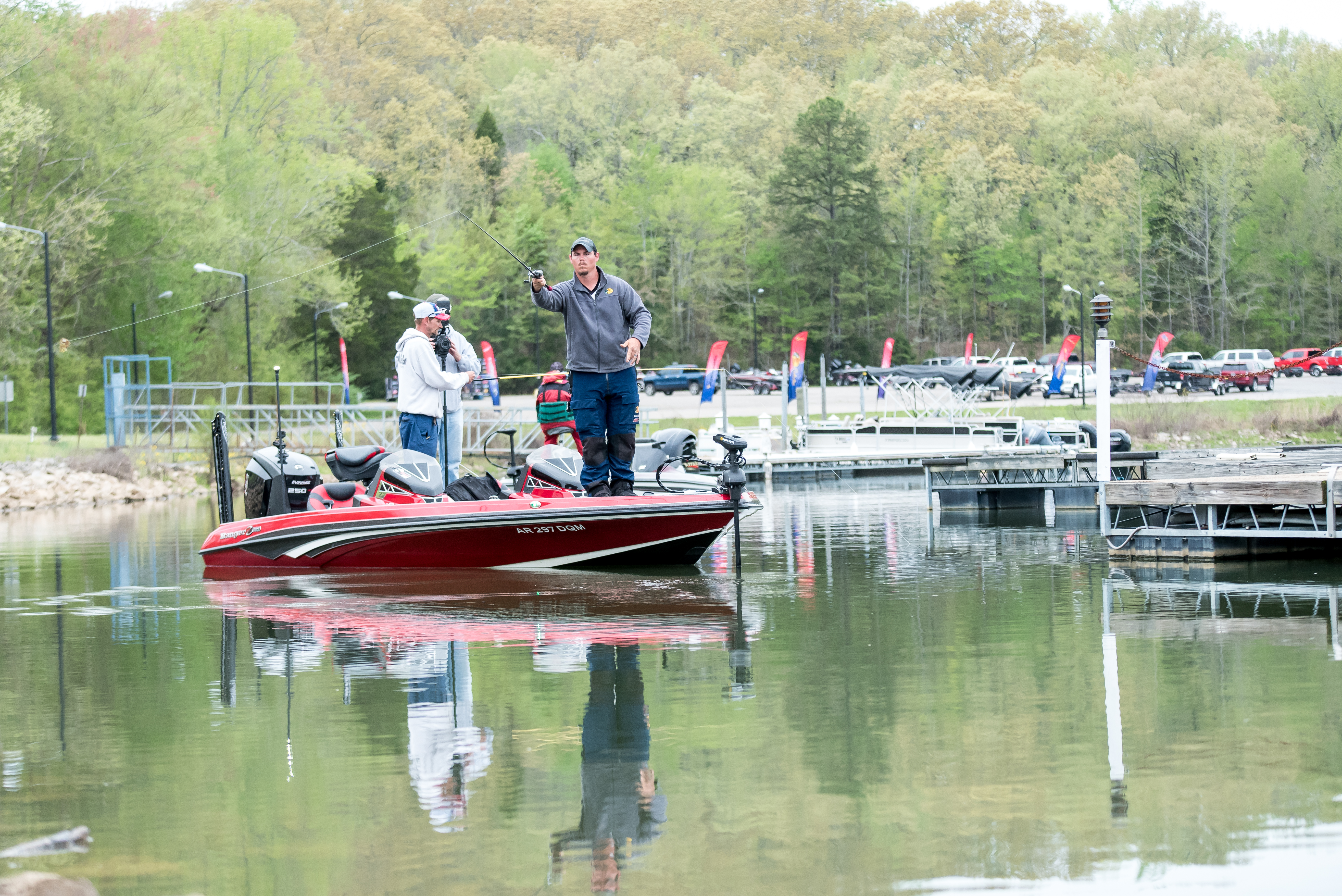 This highlight of the day was his first keeper and his biggest catch.  Craig and Fuchs put the boat right up against the backside of the dock and with one foot each they'd pull their legs down the dock easing the boat alongside to stop and fish.  Fuchs stretched out to net his five plus pounder and his fish all day. 
"I told him this morning it was rough fishing and to be ready to reach and man, he was awesome today," Craig said.  "If it wasn't for him and stretching out all day I don't know what I would have done. 
He was a fun guy, I believe I'm giving him a call to go fish the Potomac. I've never fished tidal water so, it's going to be something different."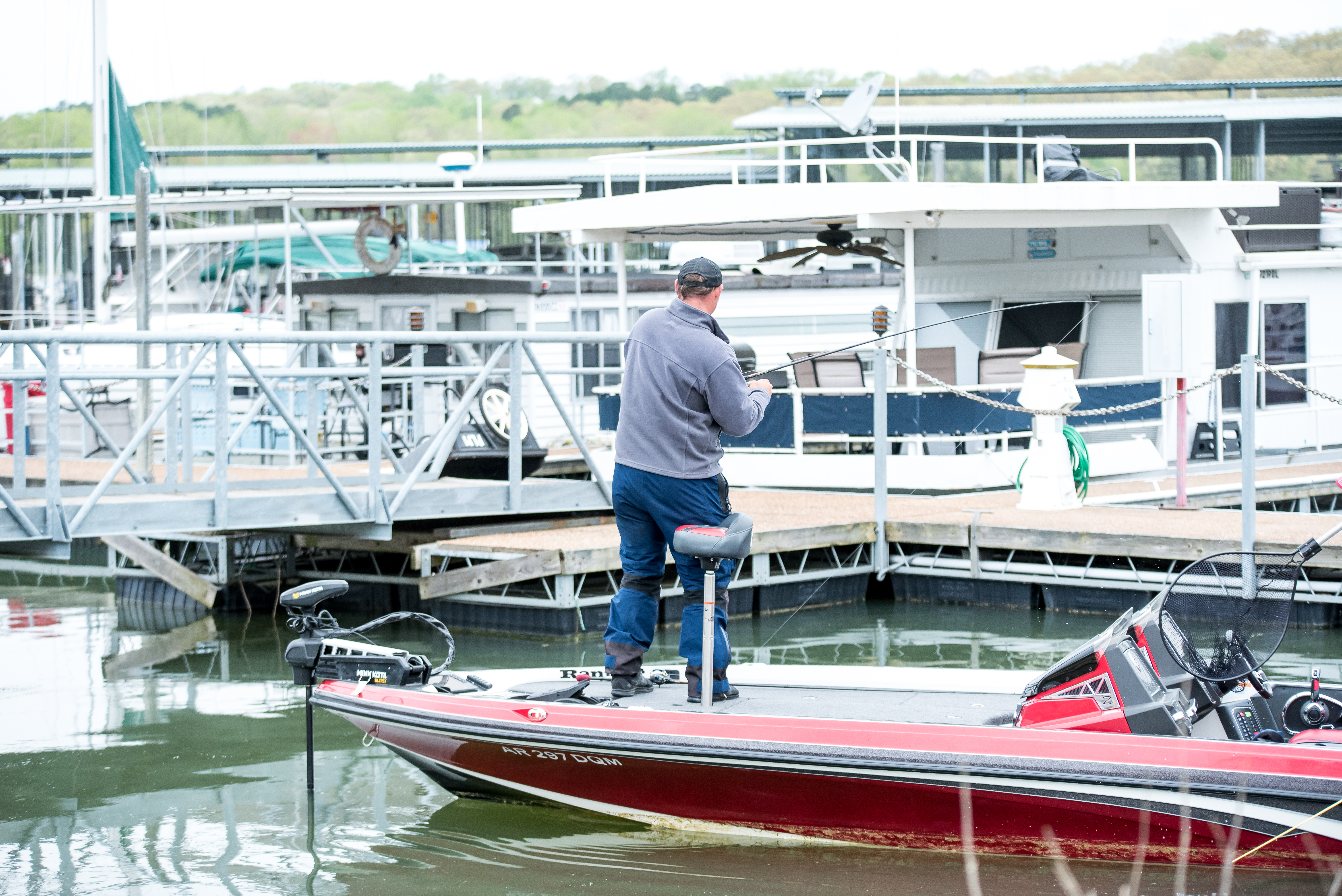 Craig and Fuchs battled it out in the marina all day even when setbacks hit them.  Preston lost a 4 1/2 pounder early then broke off a 6 pounder at the boat and had another one follow it.    
"I just kept it in my head, I gotta keep grinding," Craig said.  "There's more, I got to keep fishing.  I beat myself up for a minute then, it was just back to the same thing.  It happens but, it's over.  You gotta keep grinding, there's more. I couldn't let it get in my head and that's what I did."
After losing two keepers, he drove to the other side of the marina and on the first cast caught a 3 1/2 pounder to finish his limit. 
"I told my camera guy after finishing my limit, I think I've got it.  Luckily, it happened. I got the right bites and it's an amazing feeling.  It's lot of work to get here and finishing my limit, that was a weight lifted off.  That was it." 
Fuchs kept the same mantra – grind it out.  But, he didn't put a keeper in the boat until 10am and it was only around 15 1/2 inches.  The next one didn't come until 12:30 and it was a 2 1/2-3 pounder.  He didn't get another keeper bite.
So, with just two keepers going into the weigh-in he wasn't confident.  "I told Preston on the way in, man I left the door wide open," Fuchs said.  "I can just put it in God's hands and if he sees fit that it's time for me to win, that's what his plan is."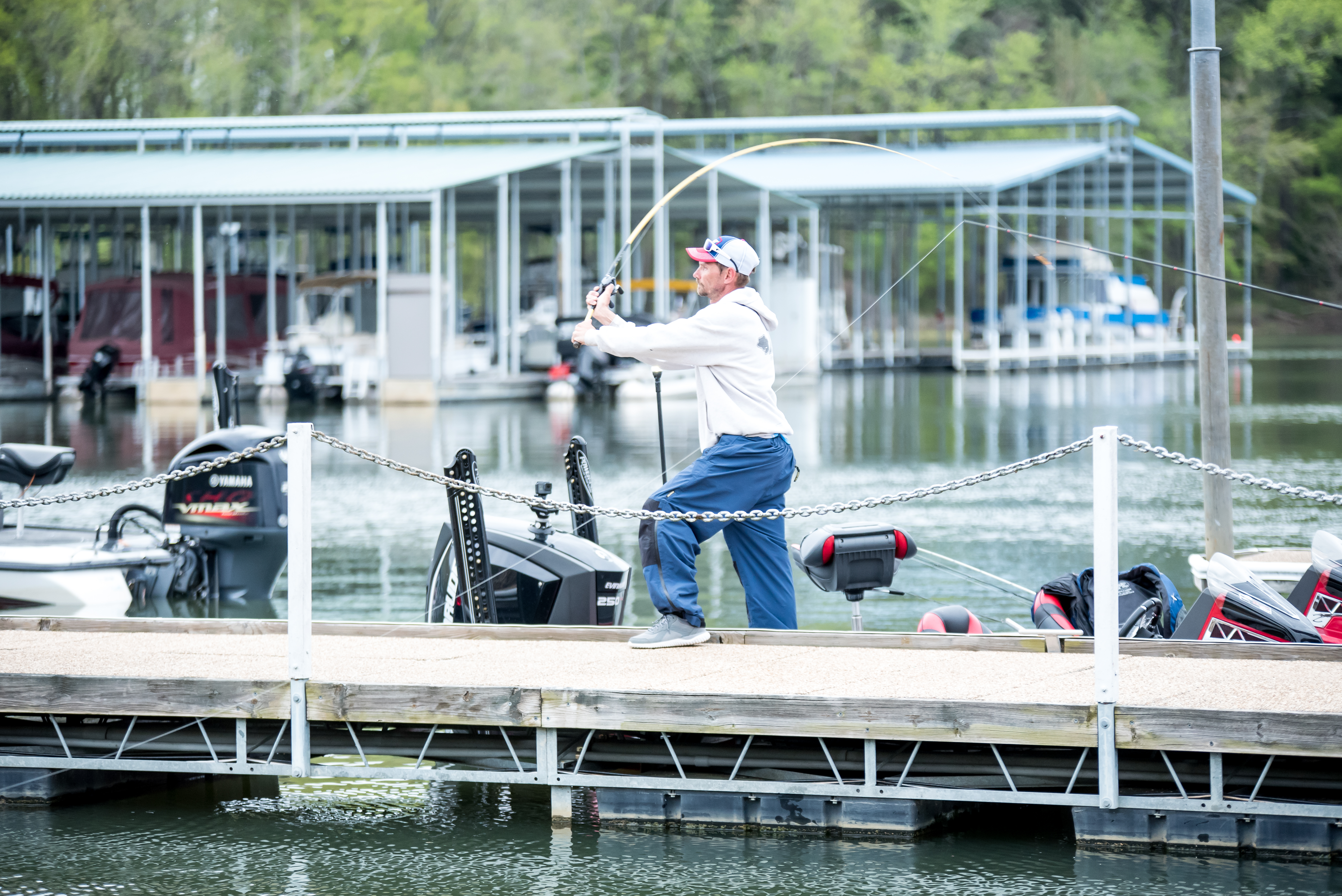 Now, Fuchs, the National Champion Co-angler said he's just thinking about calling his wife and talking to his twin 12 year old boys to let them know, he's in the money. 
"My wife might be crying she is so happy for me," Fuchs said.  "Last night, she told me no matter what happens I'm always going be a winner in her eyes- you are going to make me cry – My 12 year old boys they look up to me.  I don't know what I'd do without them, without them, I wouldn't be standing here to day thats the gods honest truth."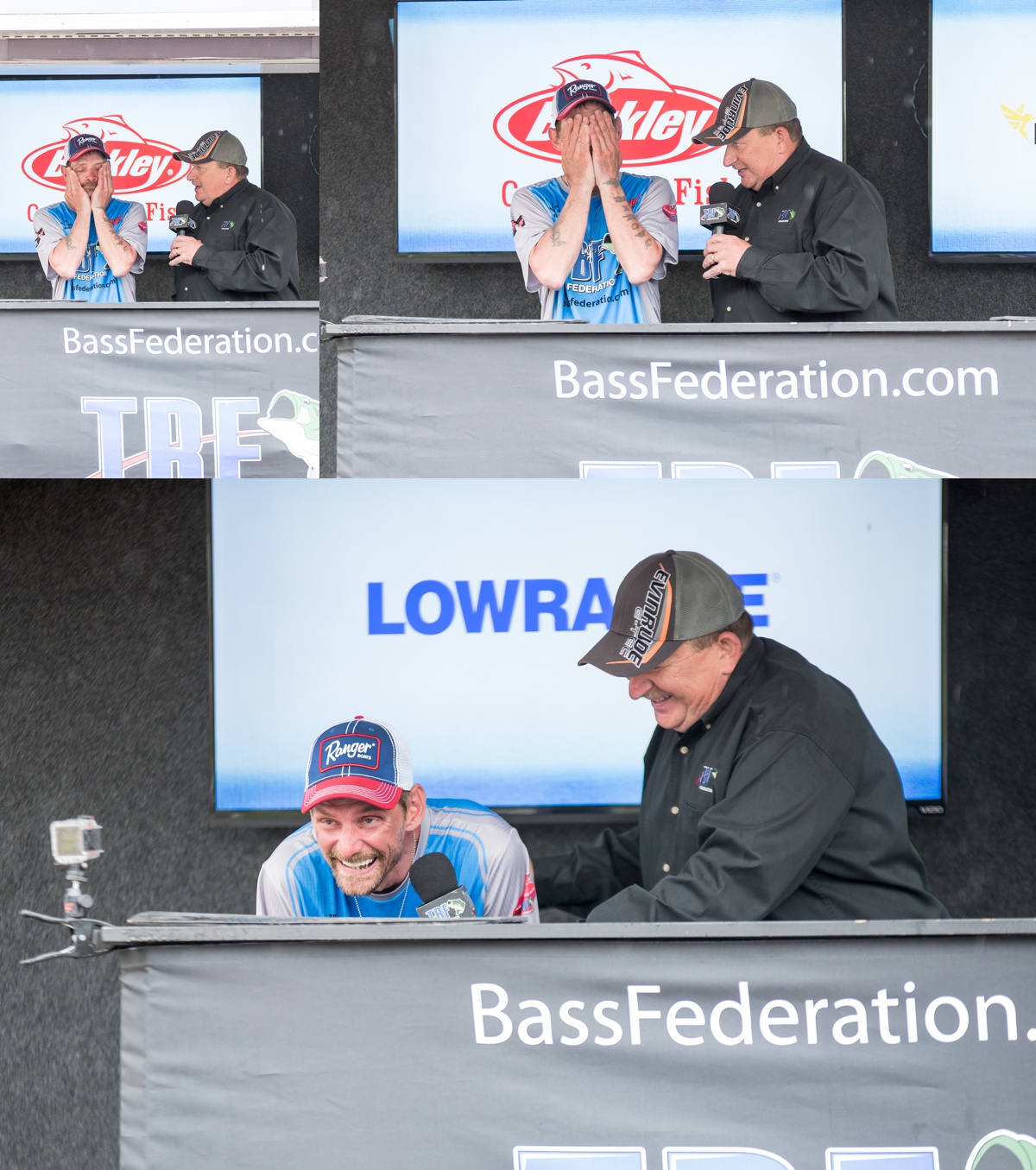 Fuchs was more than overwhelmed and completely ecstatic he was set in making plans. 
"Half of it will go into our savings account and the other half I'm using to buy a Ranger Boat.  Then, I can bump up from a co-angler to the front of the boat," Fuchs continued.  "I used to have a boat and some financial hardships have happened and I had to get rid of it.  Now, I've got the money to put back in our savings for a move and I've got the money for a boat and to pay of some bills; I'm going to be just fine." 
Fuchs said he learned so much from his boaters this week.  On day one, his boater showed him some different techniques using a shakey head.  He went from catching 12-13 inch bass to five pounders.  On day 2, he drew Craig and the rest speaks for itself. 
"Preston was the highlight of my week out there, he puts on a show," Fuchs said.  "He caught a lot of big fish and just stretching out 10 feet to net them – I mean what do you do?  The guy's a beast.  I made a good friend right there.  I couldn't ask for anything more."
Scott Green from the Vermont Bass Federation came in second as a boater but he didn't go away empty-handed.  Not only will he receive a prize check but he was also the top Ranger Cup qualified boater and was awarded a new Ranger z518.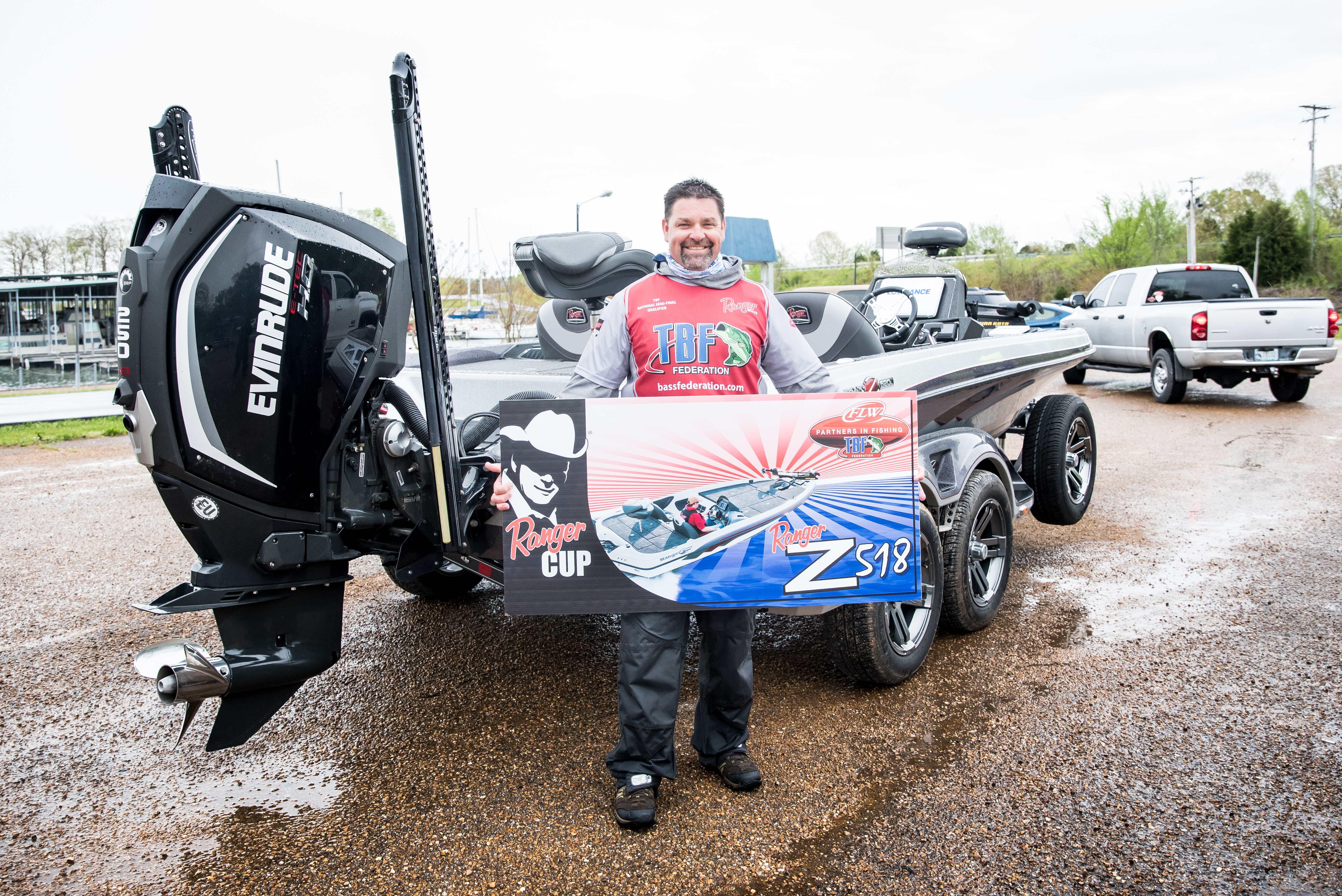 "I had no idea I was the Ranger Cup highest place winner; it was very overwhelming to me," Green said.  "I didn't have any expectations this week, but I was really working hard to get it done."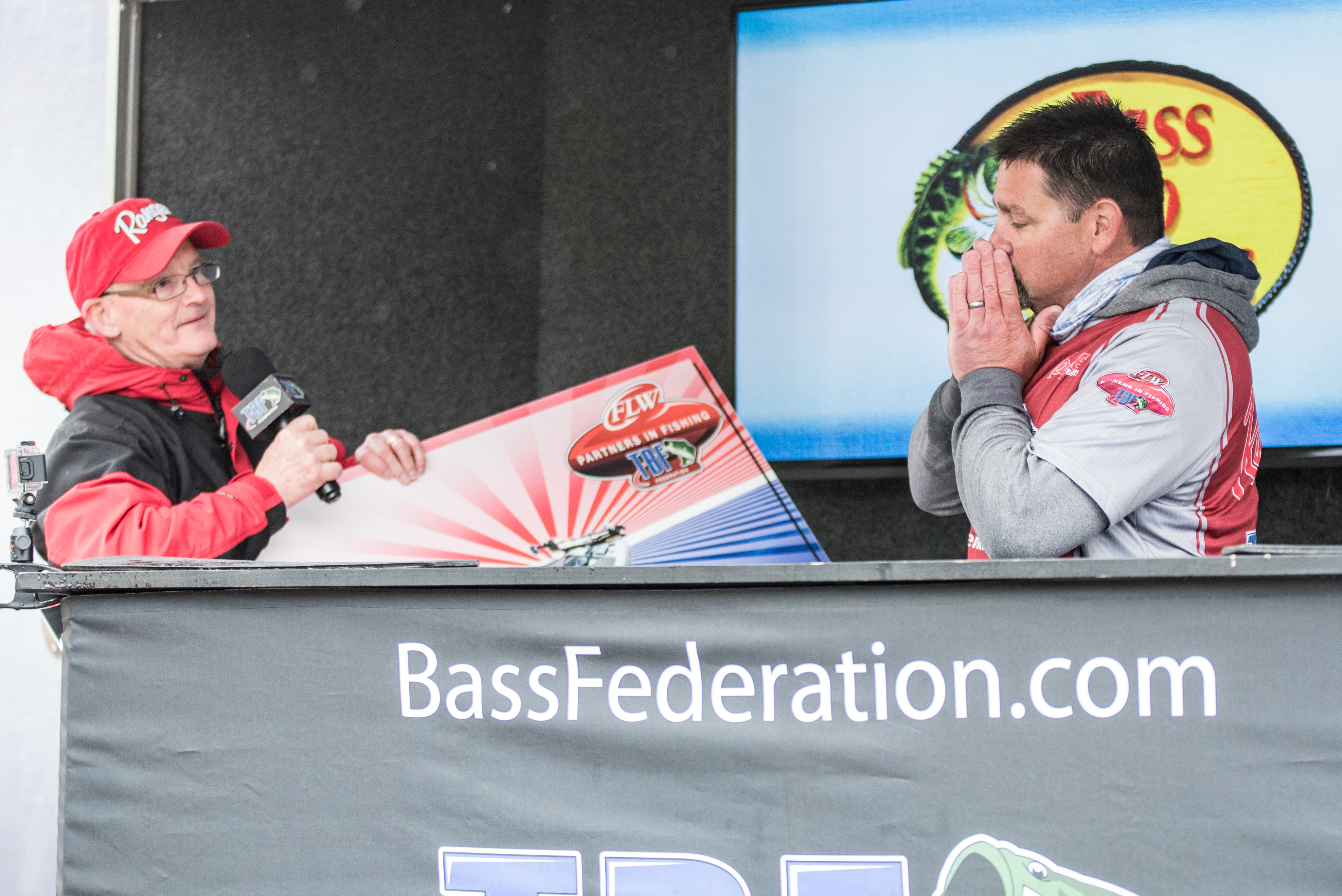 Green got emotional on stage when the news hit him about his new Ranger Boat.  "My boat is about 8 years old, a Ranger z19, it's been through a few tours so to speak so winning this boat is great.  It means I will be able to upgrade.  I absolutely wouldn't fish anything else they are a cut above all the rest."
Traveling all the way to Tennessee from Vermont is quite a trek but not only did he have a contingency of family and friends celebrating his success together back home, he also had some words for what Ranger means to anglers and federations that travel so far.
"Ranger really brought it to this tournament.  The stability, the fishability, it's hands above the rest.  We went out there Thursday and there were 30 mile gusts and it really put those boats to the test.  We took some pretty big leaps over those waves and that boat didn't move at all.  The boat is solid you can drive it anywhere.
Thank you Ranger, for bringing all the rigs here 53, z520's thats a huge endeavor and we very much appreciate it as anglers," Green continued. "It takes the pressure off us without having to rig our boats.  They all had top of the line equipment loaded up and all we have to do is show up and fish.
Green has fished the federation for 15 years and has competed at several Divisional and National Semi-Final events.  This will also make his second national championship appearance.
"This has just been another great experience.  For the states that have fewer numbers like Vermont, it's still super important to foster strong clubs, strong representation to represent our state federations with our fishing abilities and go out there and give it our all."
The top division champions and national champion anglers prove just that – grind it out and we'll see which TBF Federation anglers will be next.