Junior anglers from all around the state of Tennessee came to Parsons, TN to compete on Kentucky Lake to earn a berth in the upcoming 2022 Junior World Championship.  These young anglers worked hard during the cold day to catch as many fish as they could.  Although the white bass were plentiful and willing to bite, the Bass were a little more elusive.
The West TN Junior Bass Trail team of Tucker Wollney and Carter Smith only caught two fish, but they caught the right two fish.  They won the event with 8 pounds and 13 ounces and claimed the Big Bass award with a 6-05 lunker.  They are headed to the Junior World Championship to represent the state of Tennessee.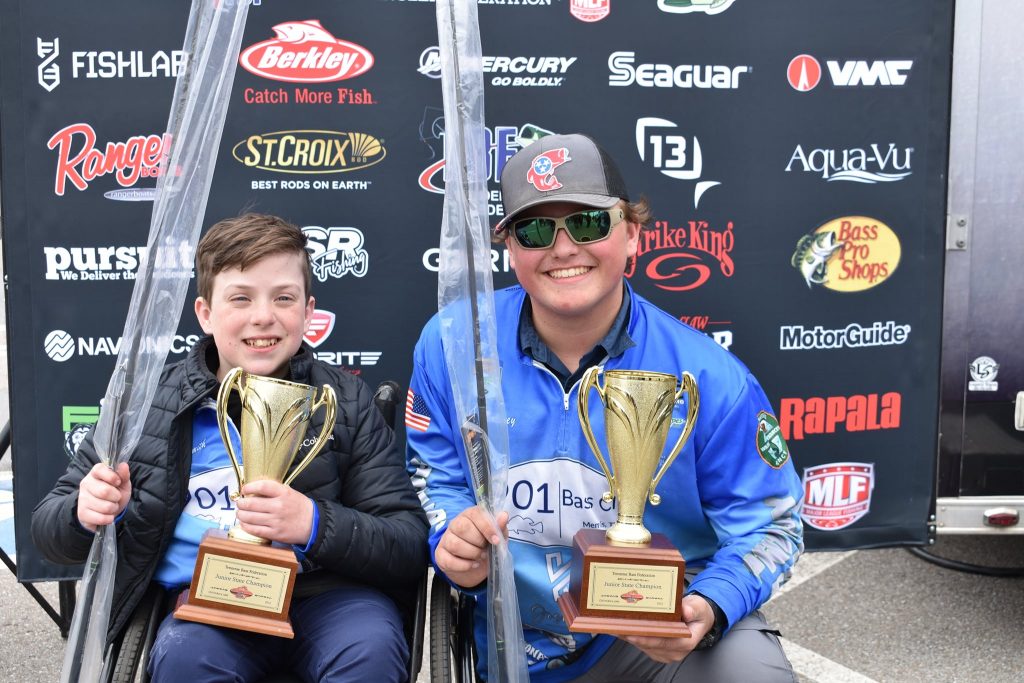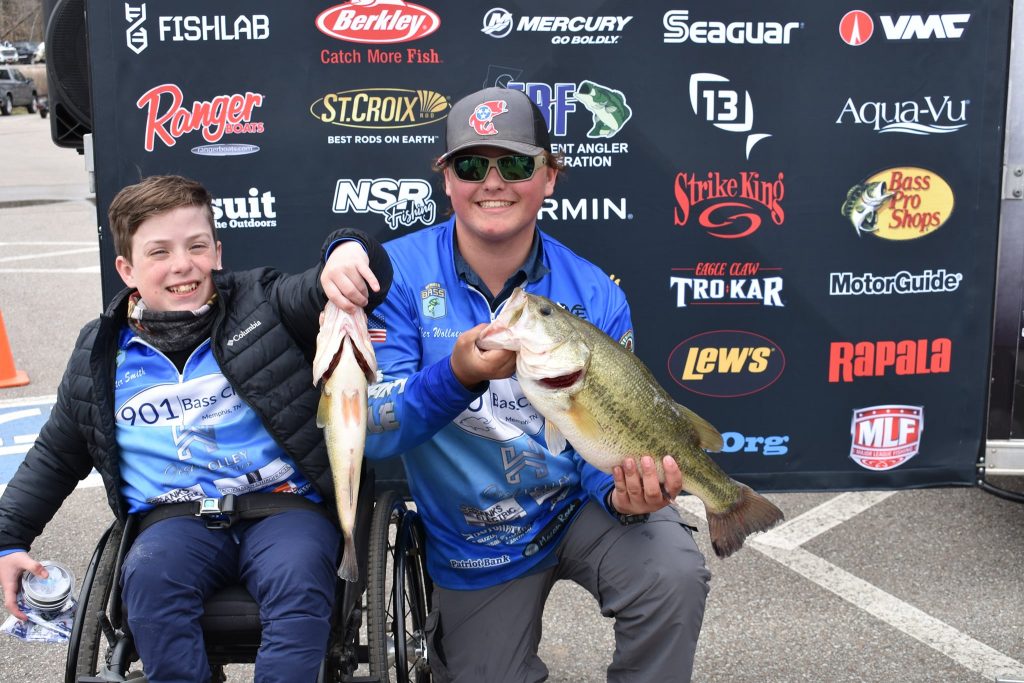 Second place went to another West TN Junior Bass trail team of Jase Allen and Alton Munden with 6 pounds and one ounce.  Finishing third was the Upper Cumberland Junior Team of Grant Arnold and Ethan Rose with 4 pounds and 11 ounces.
Most of the anglers said they caught their fish on crankbaits, jerkbaits, rattletraps or a jig.  They also said that most of their fish came from water about 3-8 foot deep up in the bigger bays.  Several of the teams also said they had quite a bit of fun just catching white bass throughout the day.  They would hit just about anything and were a lot of fun to catch.  Several teams said they caught more than 50 during the day.   So even if the largemouth were not biting everybody still seemed to have a good time, and for this age group, that is what it is really all about.  Getting bites and learning how to be a better fisherman.  Congratulations to all the Junior teams that participated. For full results CLICK HERE. For more photos of this event CLICK HERE