At the District 12 NSF the 110 anglers converged on Kerr Lake in South Hill, Virginia only to be greeted with the remnants of Hurricane Sally during practice. The anglers saw high winds and torrential rainfall that dropped 5 inches of rain on the 2nd day of practice. The storm cleared on Friday ushering in a cold front that dropped the temperature into the upper 40's and brought North winds sustained at 15-20mph. Everything learned from practice was now thrown out to adapt to the changing conditions.
On day 1 the anglers dealt with high winds and rough water pushing the anglers off the main lake into creeks. This made for tougher fishing than what the anglers found in practice. At the Day 1 weigh-in Virginia Boater Chris Fiore brought 13.67lbs to the scales to grab the lead along with big fish for the day with a 5.04lb largemouth. On the Co-angler side Virginia's Kevin Camden brought 10.09lbs to the scales to grab the lead.
Day two once again provided colder temperatures and Northeast winds to start the day. However as the day warmed up so did the fish with some bigger fish starting to bite. Day two saw numerous fish from 5-7lbs come to the scales with Virginia's Mitch Camden bringing in a 7.05lb largemouth to claim big fish of the tournament. When the dust had settled on Day 2 Virginia's Chris Fiore had claimed the victory on the Boater side with 25.05lbs closely followed by West Virginia's Josh Balser with 24.43lbs.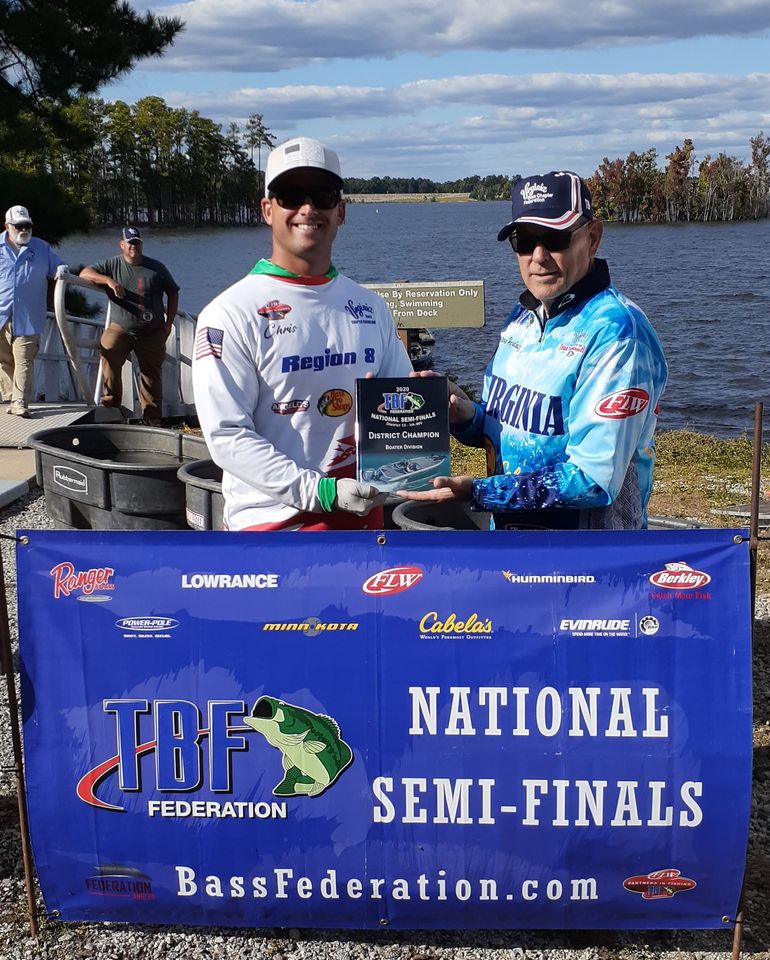 On the Co-angler side Virginia's Craig Ferguson moved into 1st place to claim the win with a two day total of 15.68lbs followed by Virginia's David Jeter with 14.66lbs.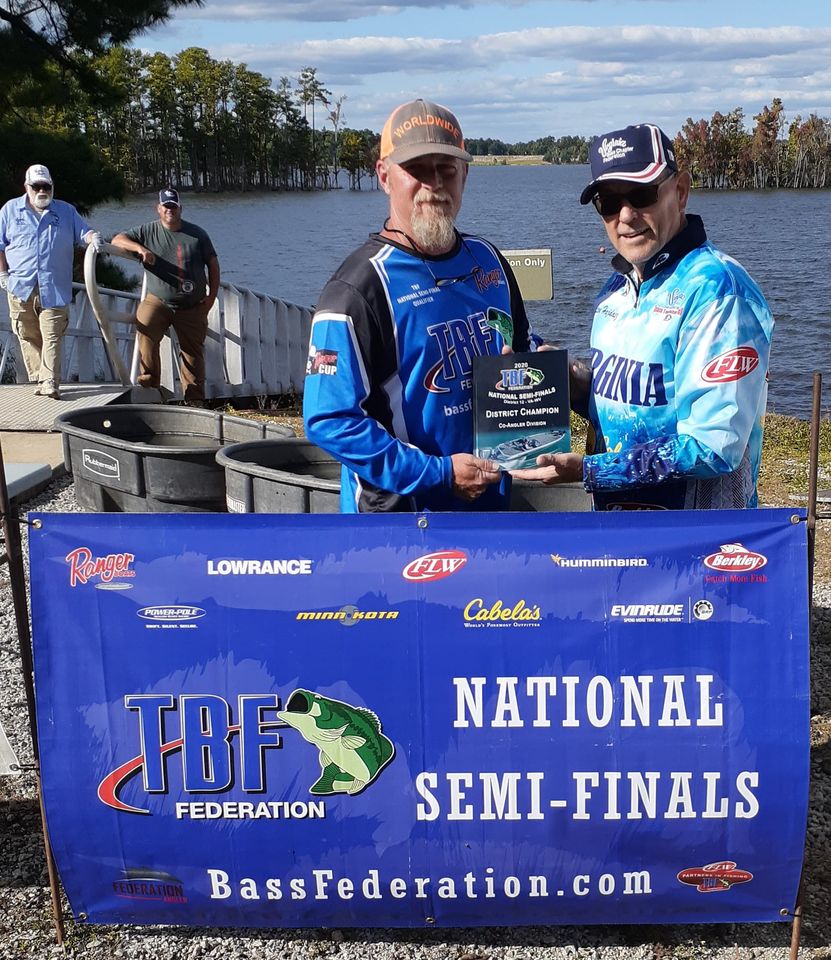 William "Ed" Posey was the highest finishing Co-angler for West Virginia joining Chris, Josh and Craig for a trip to the 2021 TBF National Championship. This win was the second NSF win for Virginia's Chris Fiore as he is a back to back champion winning last year's NSF on West Virginia's Stonewall Jackson Lake. Chris has spent 2020 enjoying his living the dream package he was awarded at this year's National Championship which has allowed him to fish BFLs and the Toyota Series.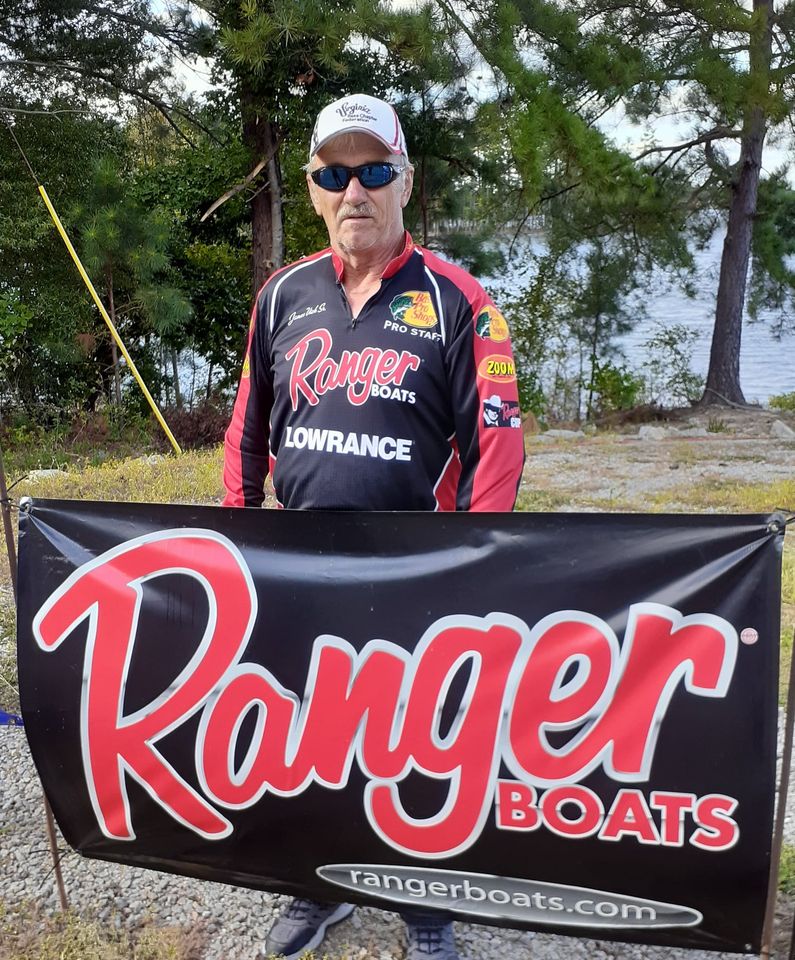 Virginia's James Vick Sr. was the highest finishing Ranger Cup Angler.
Virginia came out on top in the State Pride competition by a 81.20lbs to 65.07lbs margin.
For full results CLICK HERE