To say that 2020 has been a unique year would be an understatement.  With the COVID-19 pandemic, nothing has been what could be considered "normal."  This reality has affected nearly all aspects of our lives.  This included the District 15 TBF National Semi-Final held on October 10 and 11, 2020 on the Hudson River out of Catskill, New York hosted by the New Jersey Bass Federation.  The event was originally scheduled to involve anglers from New Jersey, Connecticut and Rhode Island.  However, given current restrictions, Rhode Island anglers were not at the event.
Nevertheless, 24 anglers (12 Boaters and 12 Co-anglers) from New Jersey and 16 anglers (8 Boaters and 8 Co-anglers) from Connecticut participated in a challenging event.
Day 1 welcomed the anglers with multiple challenges.  Initially, the 15 to 25 mph south winds made navigating and fishing much of the river incredibly difficult.  Additionally, with the fish not quite yet on their fall feed, 15-inch keeper-sized largemouth and smallmouth were difficult to locate and catch.  Regardless, some anglers caught excellent Day 1 weights.
In the Boater Division, Day 1 was led by Connecticut's Keith Cleary with a 5-fish limit weighing 13.71 pounds.  He was followed closely behind by Dexter Marshall of New Jersey with 4 fish weighing 13.49 pounds, including the Day 1 Boater lunker 5.56 pound largemouth.  Third place was held by Mike Czaplinski with a 5-fish limit weighing 12.10 pounds.
In the Co-angler Division, New Jersey's Joe Casale posted an amazing 16.54 pound limit, anchored by the Co-angler Division Day 1 lunker 5.59 pound largemouth.  Behind Casale in second was Jon Cohl from New Jersey with 3 fish weighing 9.45 pounds.  Cohl was followed by Pete Longo of New Jersey who had 4 fish totaling 9.21 pounds.
As is often the case in upstate New York, Day 2 presented the anglers with 180-degree different conditions from Day 1 with 10 to 20 mph north winds.  These conditions did not deter many anglers from having a successful fishing day.
In the Boater Division, New Jersey's Mike Czaplinski smashed them on Day 2 with a 17.63 pound 5-fish limit, including the Boater Division lunker 6.08 pound behemoth largemouth.  He was just ahead of Connecticut's Jordon Doucette on the day who posted 17.22 pounds.  The third largest weight of the day was posted by Derick Olson from New Jersey with 15.89 pounds.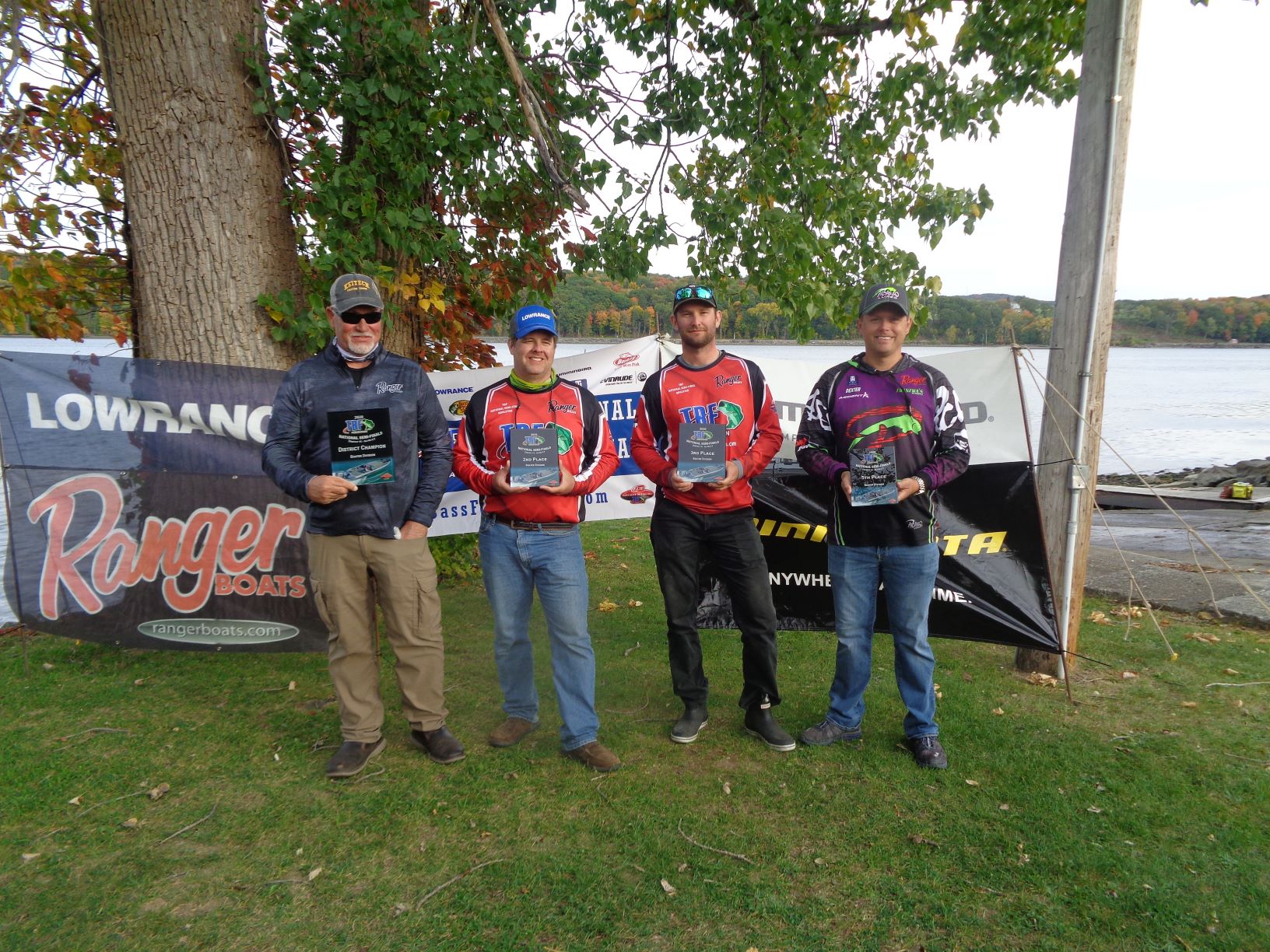 In the Co-angler Division, Day 2 was led by Joe Venuto from New Jersey whose 5-fish limit weighed 11.36 pounds.  He was followed by Joe Casale of New Jersey with 8.05 pounds and Terry Stevens of New Jersey with 6.68 pounds.  The big fish of the day, a beautiful 4.49 pound smallmouth, was caught by Chris Miller of New Jersey.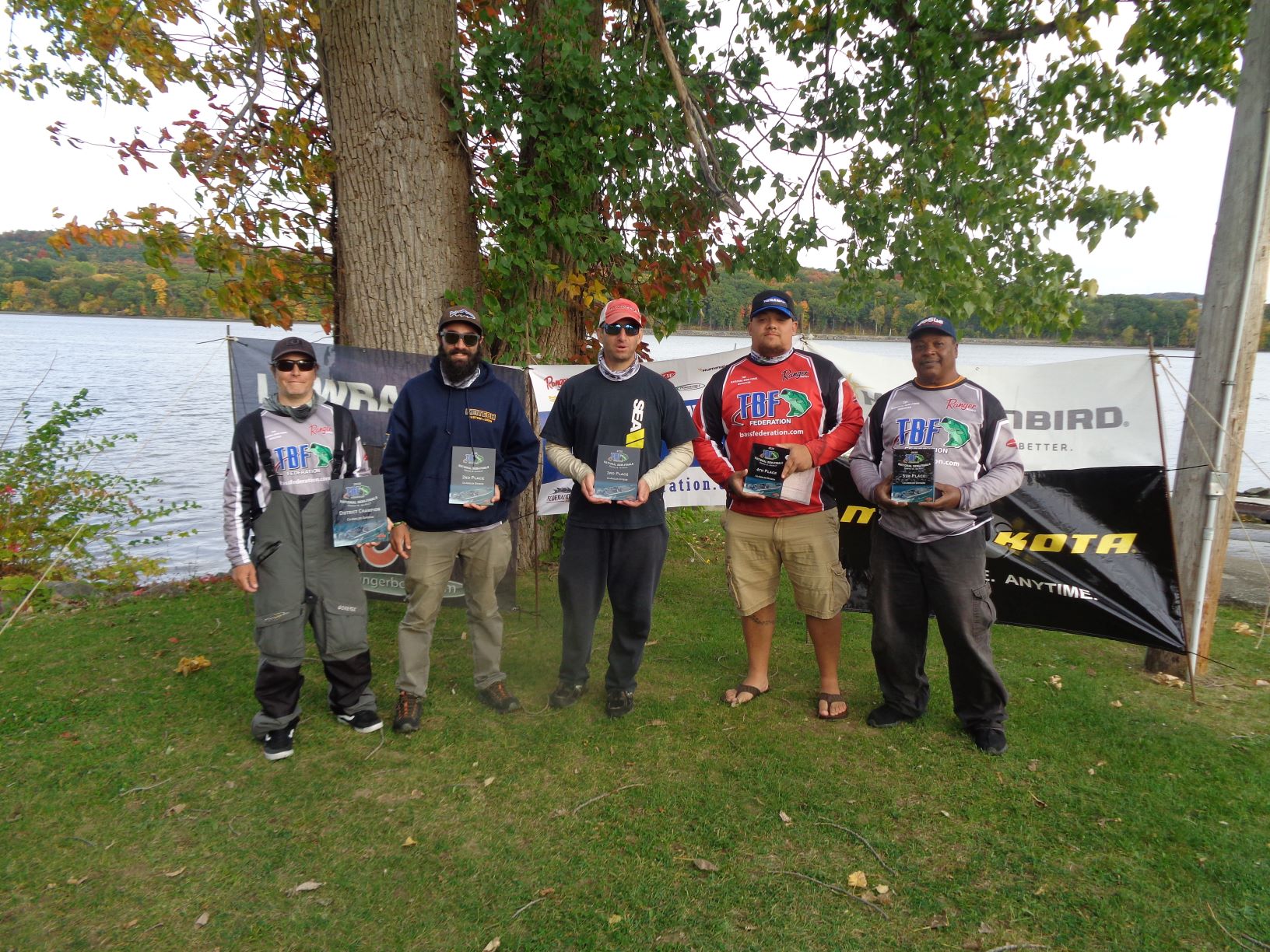 When all the dust cleared and all the numbers were crunched, the winners of the event were, in the Boater Division, Mike Czaplinski from New Jersey with 29.73 pounds and in the Co-angler Division, Joe Casale from New Jersey with 24.59 pounds.  These finishes also make them the New Jersey qualifiers for the 2021 TBF National Championship event.  The Connecticut qualifiers for that event were Keith Clearly in the Boater Division with 24.23 pounds and Josh Escobar in the Co-angler Division with 11.29 pounds.
In the State Pride category from this event, the designated 8-man team from New Jersey led the way with a total of 124.23 pounds.  The designated 8-man team from Connecticut posted a total of 76.52 pounds.
The New Jersey Bass Federation would like to sincerely thank the following individuals and organizations: Keitech USA – for providing tackle packages (@$50 value each) for all anglers as well as a $200 gift certificate as a raffle prize and additional cash prizes to the Boater ($200) and Co-Angler ($100) winners; Riot Baits – for providing two tackle packages (@100 value each) that were used as raffle prizes; Our intrepid trailer tower, Mike Aspinwall, Sr. for everything he does for us; Rebecca and Alexis Keller for their help during the event; Amy Perry of the Connecticut TBF for all her help during the event; All the other anglers and individuals who helped us make this event a successful one.
For all photos of this event CLICK HERE. For full results CLICK HERE