Final day report of the district 14 Regional semifinal Quinte West, Ontario Canada.
Well after a stingy day one the bay. The bay of Quinte started to show its true colors on Sunday. Calm waters and anglers having time to dial in the patterns saw 47 limits brought to the scale compared to 16 on day one. After day one the Boater race was tight between Justin Fung, Gerrard Cocks from Ontario and Pennsylvania Angler Bob Brody separated by 2.26 lbs.
All three Anglers came in on day two with good limits, Bob Brody came to the scales with the largest bag of the event, 5 largemouth totaling 19.62 lbs., to edge out Justin Fung as the district 14 Champion.
On the Co-Angler side Ronald Wolf of Pennsylvania who put two consistent days together with a combined weight of 25.89 lbs. to win by over 5 lbs.
A memorable day for fellow Penn co angler Troy Davis who only brought 4 largemouth in that tipped the scales at 19.42 lbs. what might have been with that 5th fish.
On the state pride side Pennsylvania claimed honors with a total of 156.96 lbs. with Ontario second at 136.72 and New York at 91.90.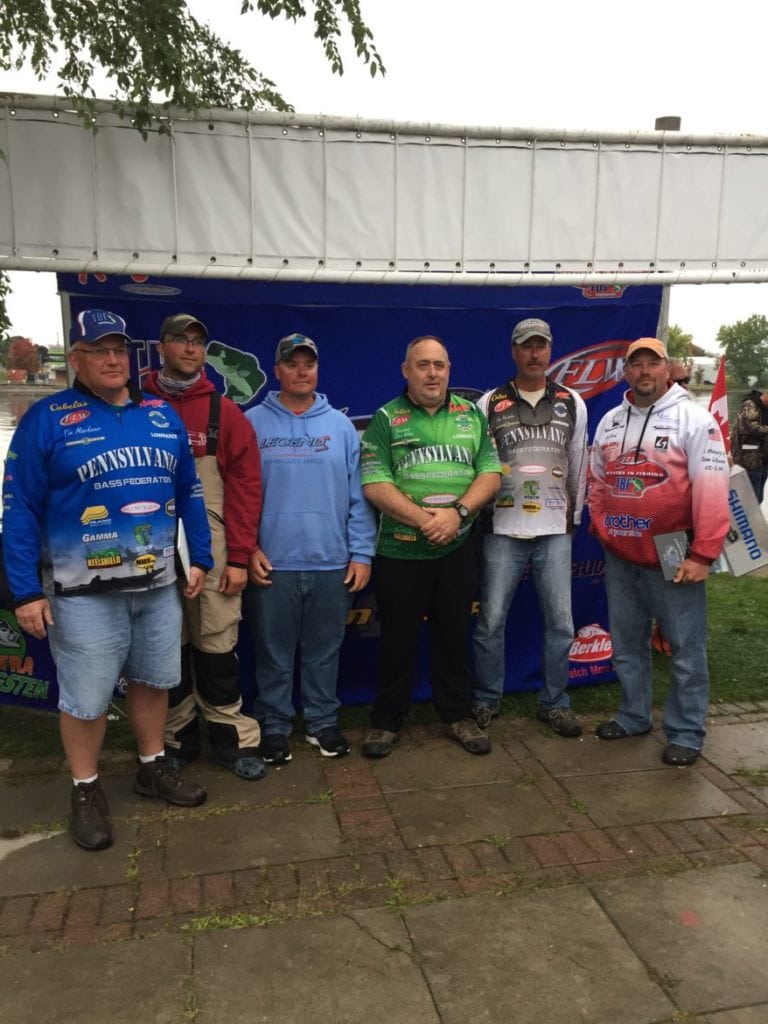 The Ontario Federation would like to thank Quinte West for doing a fabulous job of being our host community. And send out our thanks to all our guest Anglers from Pennsylvania and New York States.