The District 9 TBF National Semi Final, was held on Lake Vermillion, Tower MN, September 10th and 11th, 2022 hosted by Minnesota Bass Federation at Fortune Bay Casino. Thirty one Boaters and Co-Anglers representing MN and WI competed in this event. Minnesota boater, Tony Hatten won the tournament with a two-day total of 36.35. Minnesota Co-Angler, Greg Poetz won the co-angler side with 28.83. Tony and Greg will represent Minnesota at the TBF National Championship in 2023 at a location to be announced by The Bass Federation.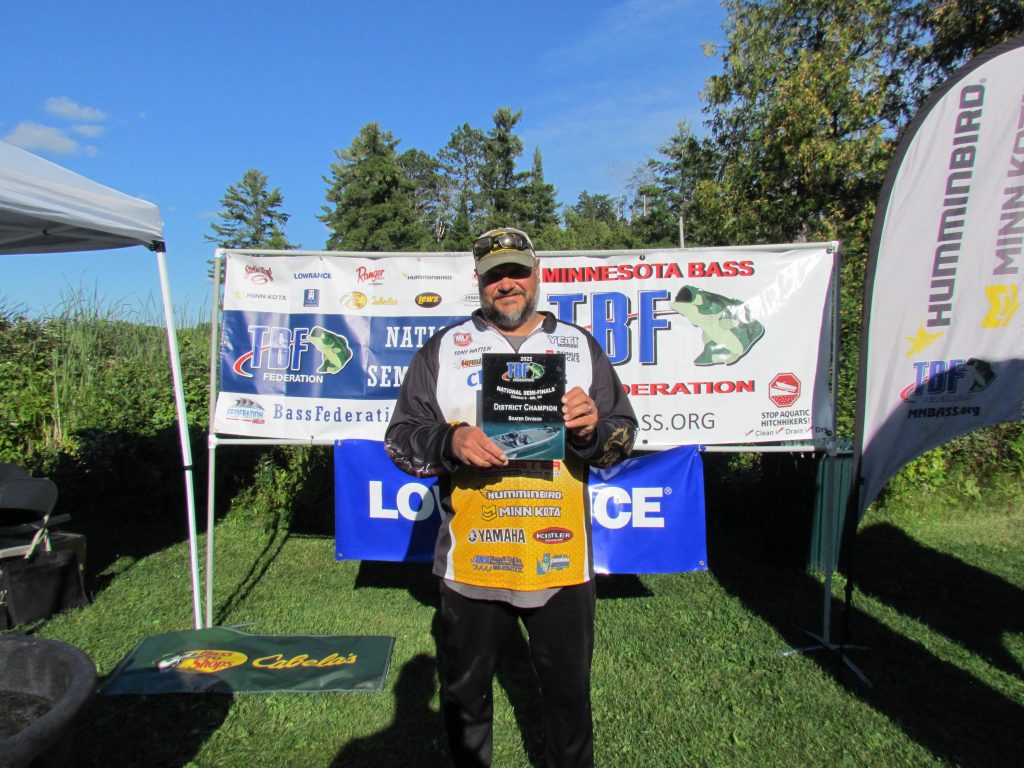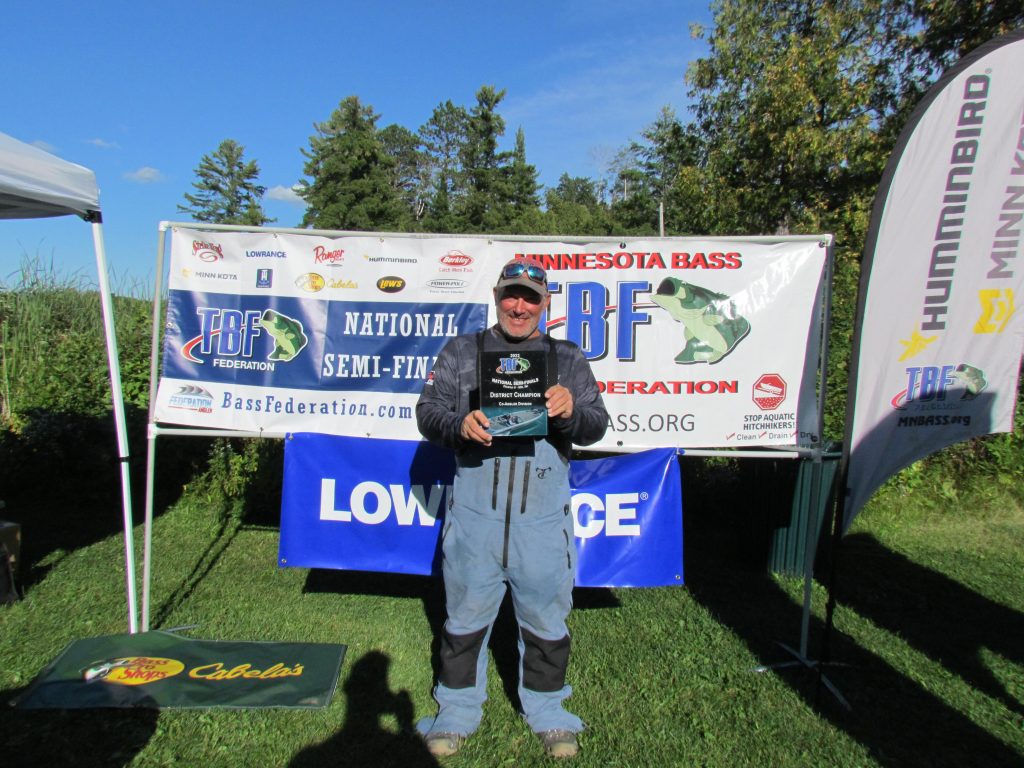 National qualifiers from Wisconsin are boater Kevin Fassbind finishing the tournament in 4th place with a weight of 32.63 and Wisconsin Co-angler Jake Hoevel finishing 2nd with a weight of 27.35.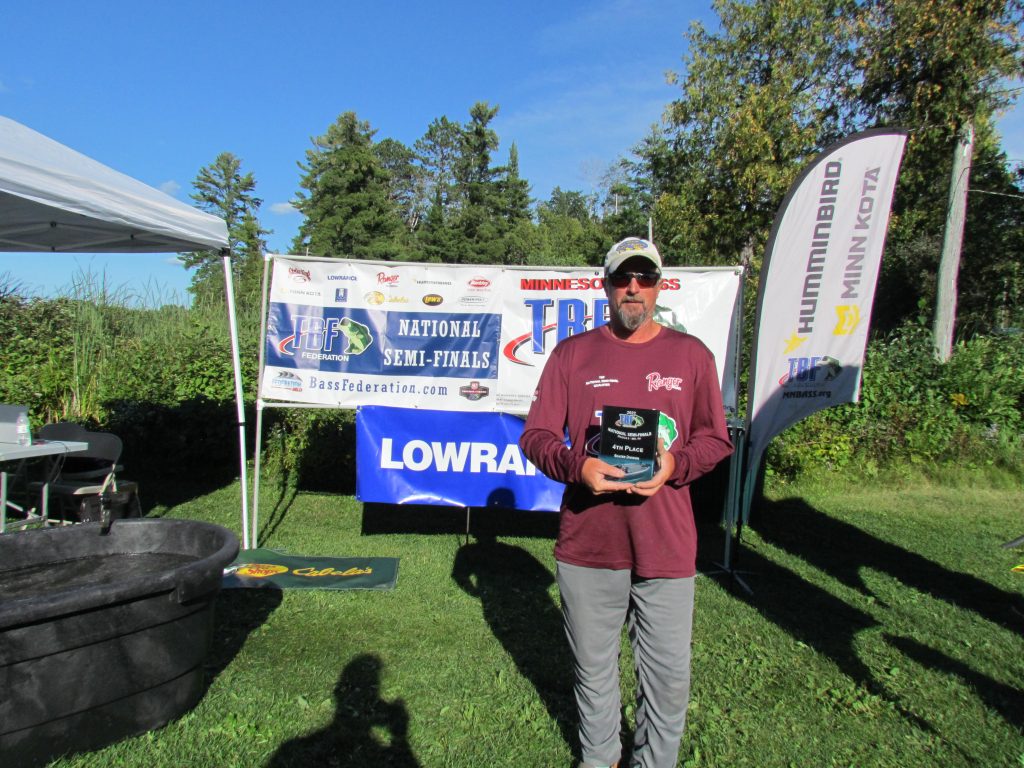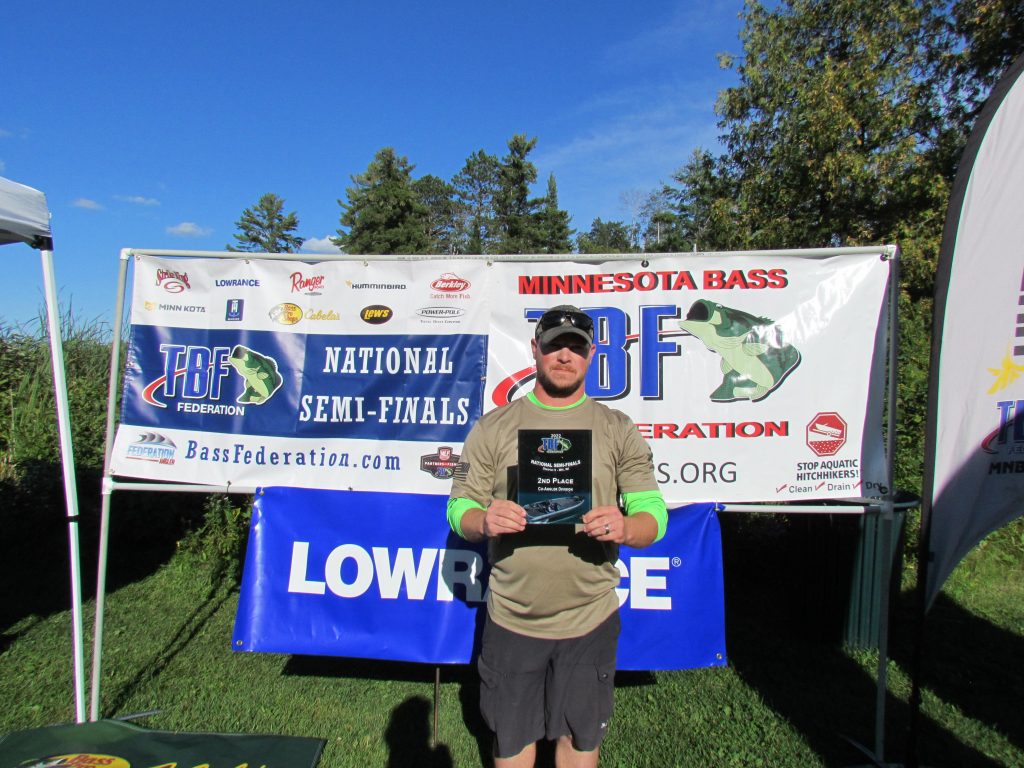 Ranger top finisher was Patrick Martin in 2nd place with a weight of 35.07.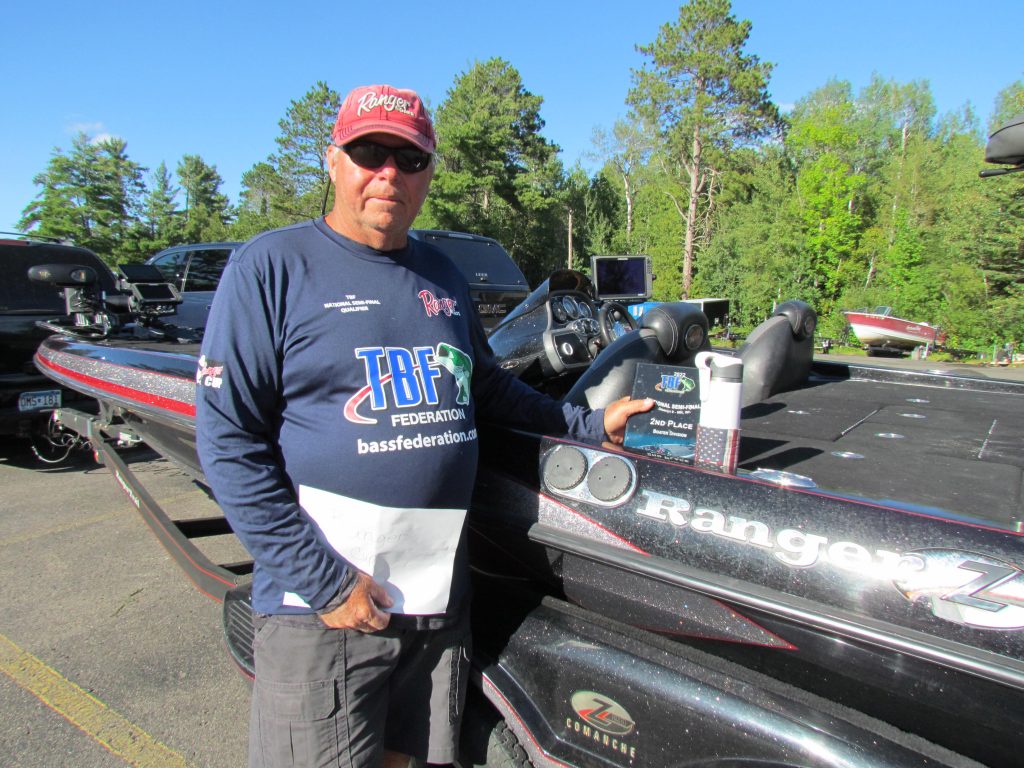 We had two wonderful days for the tournament.  Saturday started out with a twenty minute fog delay, but just a beautiful rest of the day.   Sunday was a little cool at take-off but turn in to a prefect day of fishing.