The 2022 NSF was contested at Lake Champlain out of the Ticonderoga New York ramp.  22 Boaters and 22 Co-anglers competed for the chance to represent their home state at the TBF National tournament next spring.  The tournament pairings meeting was held at The Knights of Columbus in Ticonderoga.  After a pizza dinner the rules were gone over, and the anglers were paired for day one on to this year's District 16 TBF National Semi-Final.
Day one of the tournament the boats launched onto the water with light winds and clear skies.  The light chop made for good running as several boats headed towards Plattsburg and the Inland Sea area. At the day one weigh-in Tom Waltz of the Vermont Bass Federation took the lead with a 17.61 LB bag of fish.  Dave McNary from Massachusetts Bass Federation came in with a nice bag of Largies that weighed 17.37 Lbs.  That left Tom Waltz with a .24-ounce lead over Dave.  Third place was Jacob Swanson from MBF with 16.59.  Fourth was Peter Bradley from MBF with 15.91.  Fifth place was Chris Adams from VBF with 13.63.  On the Co-Angler side Charlie Hinrick, a HAS from the MBF took the day one lead with 15.16 Lbs. Second was Will Doud-Martin from VBF with 14.41 Lbs. Third was Chye Khoo from MBF with 14.20 Lbs.  Fourth place was Jim Mitchell from MBF with 11.63 and fifth was Nick Frumkin from MBF with 10.94.
Day two the weather was the same as it was on day one.  Bright skies, and light winds also allowing the anglers to make the 60-mile run to Plattsburg and the Inland Sea area. In the Boater division Tom Waltz from VBF brought in 15.80 pounds to win the tournament.  Tom had a total weight of 33.41 LBS. Tom made the run north! Second Place from MBF was Peter Bradley with day two big bag 17.35LBS, giving him 33.25 LBS for two days.  Third place was Dave McNary with 12.80 on day 2 and a total of 30.17.  Dave also took the Ranger Cup for this event!  Fourth place went to VBF's Chris Adams with 15.43 LBS and a total of 29.06 LBS. Fifth place went to Mike Morrissey of MBF with 14.57 LBS and a total of 27.36LBS.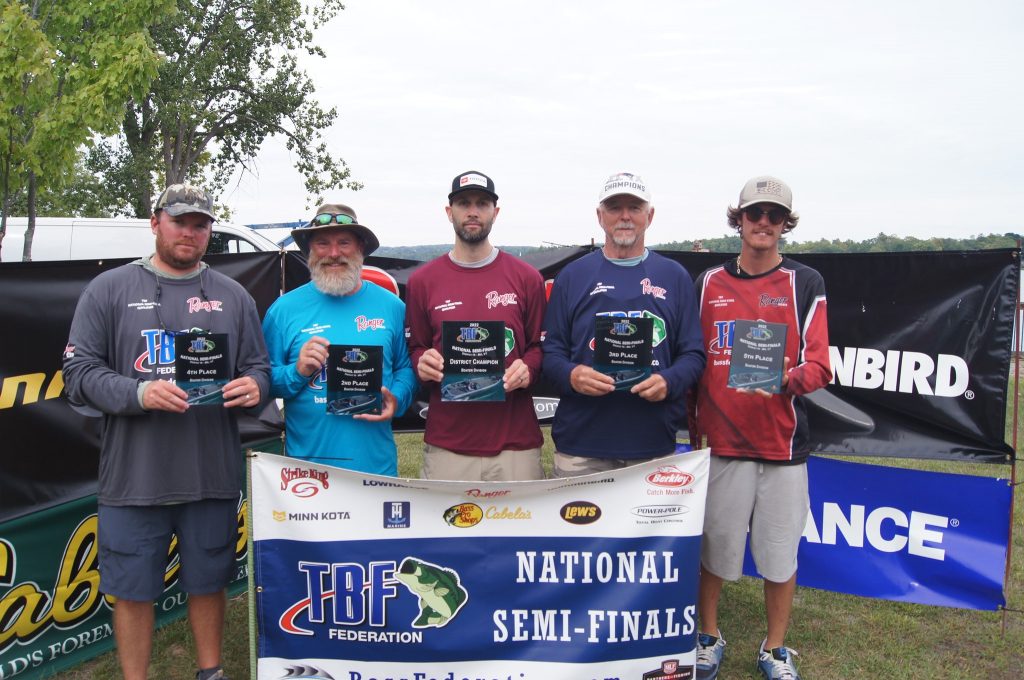 On the Co-Angler side First place went to Chye Khoo from the MBF with 13.83 LBS and total of 28.03LBS.  Second place went to HSA MBF's Charlie Hinrichs with 10.66 and a total of 25.82.  Third was VBF's Will Doud-Martin 10.53 and a total of 24.94 LBS. Fourth was MBF's Peter Frumkin with one day big bag of the tournament for the Co-Anglers 15.99 LBS and a total of 23.34 LBS. Fifth place went to VBF's HSA Gavin Rushford with 13.88 LBS and a total of 28.03 LBS.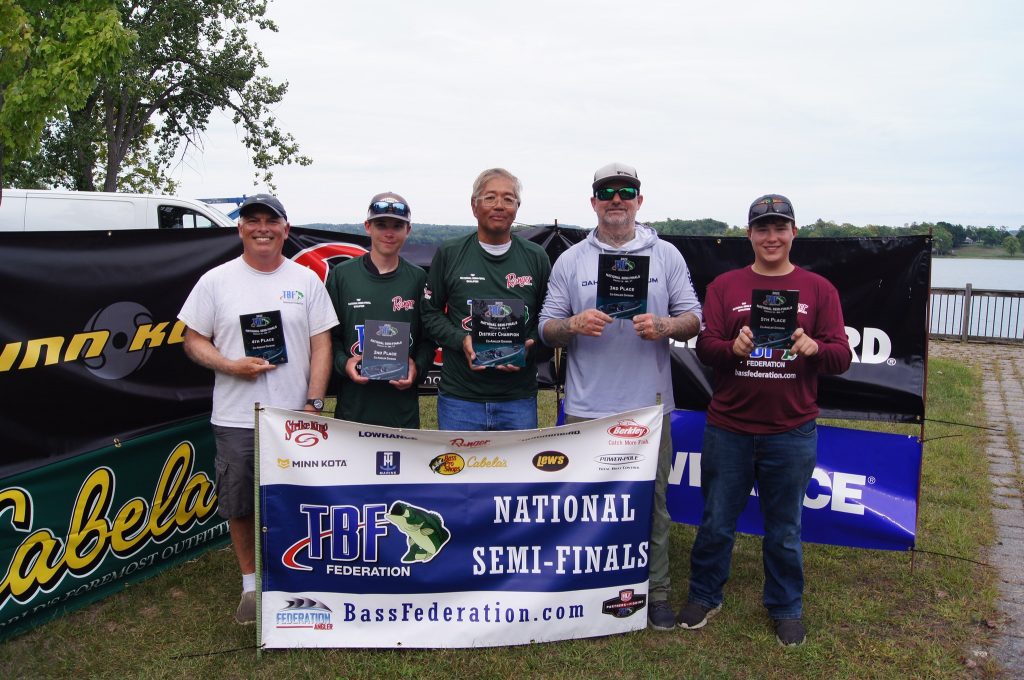 Congratulations to VBF's Tom Waltz and Will Doud-Martin and MBF Peter Bradley and Chye  Khoo who will represent their state at the TBF National Championship in 2023!
Congratulations to all that competed and to those that won!  Great tournament and hope to see you all there next year! For full results and more photos CLICK HERE