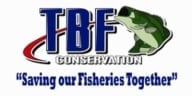 Dr. Phil Moy of the Wisconsin Sea Grant Institute kicked of a joint venture grant project between the TBF and the Wisconsin Sea Grant Institute with a conference call to all the participants last Wednesday morning.
Representatives from the The Bass Federation (TBF), North American Fishing Club, Masters Walley Circuit, Wildlife Forever, The PAA and approximately 10 Sea Grant personnel from several different states joined in on the call.
The intent and mission of this multi-year grant project is to study the Professional Anglers and tournament organizations with the eventual goal of establishing the best practices for the prevention of the spread of invasive species. It is also the goal of this project to help educate all tournament anglers with the long-term side effects to our lakes and rivers if these unwanted aquatic hitchhikers are not kept in check.
"In the coming year we will see members of the Sea Grant Institute at many of our State, Divisional and National events," cited TBF Youth and Conservation Director Mark Gintert.
"Educating anglers and helping tournament organizations develop the very best practices to help the spread of invasive species can only help all of us. There is a perception out there that many of these problems are caused by tournament anglers and tournament organizations, so getting involved with this program will only strengthen our position as being leaders in the fight to stop the spread of these unwanted hitchhikers," stated Gintert.  
Watch for more details as this project moves forward.