Lexington, S.C. – November 15, 2021 – The teams at Strike King and Lew's are excited to announce the return of this fan favorite tournament series, formatted for family-friendly competition and designed for anglers of all ages and skill levels. 2022 will be bigger and better than ever featuring more tournaments, bigger payouts and greater opportunities to win.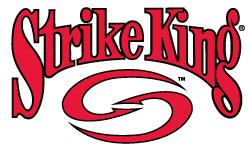 "Last year we welcomed over 600 competitors to the Strike King Big Bass Challenge weigh-ins and gave away over $40,000 in awards and prizes.  We are gearing up for even more in 2022," announced Strike King Vice President of Marketing Jason McKee.  "Whether you have never fished a tournament or you are a local weekend hero, find the Big Bass Challenge near you and come join the fun!"
For anglers who are new to the Big Bass format, it works like this:
A single-day event with a weigh-in every two hours. Anglers are free to bring their biggest bass of the period to the scales in each period throughout the day.
We will award cash prizes for the five biggest bass caught during each weigh period.
Every angler who weighs a fish is entered into a drawing for prizes from Lew's, Strike King, and partnering Big Bass Challenge sponsors.
The angler who catches the biggest bass of the day will win the Grand Prize Bonus, a $5,000 total boat makeover of Lew's and Strike King gear.
The excitement is not just on the water and at the weigh-in.  The mandatory Rules Briefing the night prior to the competition day at each event will provide attendees with an opportunity to hear from Strike King and Lew's pro anglers and legends of the sport, as well as enter to win great prizes.  Additionally, the first 100 anglers to register for each event will receive a Strike King gift card valued at $50, available for pick-up at the Rules Briefing.
The 2022 line-up is as follows:
Lake Toho, FL                      January 30th
Lake Cumberland, KY         March 27th
Kentucky Lake, TN              April 3rd
Lake Erie, OH                      April 24th
Lake Murray, SC                 May 15th
Table Rock Lake, MO          June 11th
Anglers may register for upcoming Big Bass Challenge tournaments, download the rules and find additional information here at https://www.strikeking.com/en/learn/big-bass-challenge or at https://www.lews.com/en/learn/big-bass-challenge
About Rather Outdoors
Rather Outdoors is a global outdoors corporation uniting some of the most recognizable brands in the fishing space. With historic and iconic brands such as Lew's, Strike King, Quantum, Zebco, Fox, Matrix, Salmo, and Fox Rage, Rather Outdoors provides a wide assortment of fishing products worldwide to enhance anglers' success and the enjoyment of outdoor pursuits. To learn more about the Rather Outdoors brands, visit www.ratheroutdoors.com.