It is 2020 and yes, the year has been a crazy one. From wearing mask, social distancing, lockdowns, and border closings, a trying year for all.  A disappointment for our Ontario Anglers who could not attend our regular scheduled event held in Pennsylvania.
With short notice however our anglers picked up their rods and reels, 23 anglers and 23 co anglers made the trip to Port Colborne, Ontario.
Port Colborne lies just west of Buffalo, New York on the shores of Lake Erie. World renowned for smallmouth bass. The event promised to be a slugfest.
Reports however during pre-fish found the bite was off, cooler than normal temperatures prior to the official event had the bass tight lipped.  Regardless, the start of the tournament Saturday morning saw everyone excited to get out on the water. The forecast was for very fishable winds and warmer temperatures for both tournament days.
As the boats started to come in for day one weigh in, it definitely appeared the bite was still off.  A few anglers and co-anglers managed to bring in some great bags.
On the Angler side Mark McConnell brought 4 smallmouth to the scale for 18.92lbs to lead. Matt Pezzetta in second Place at 17.66lbs
On the Co Angler side our youngest competitor in the event Dylan Blair crossed the scales with 17.74 lbs. with his 4 smallmouth for the day one lead. With James Eckebrecht  sitting in second with 15.66 lbs.
With a better forecast for Sunday the anglers were anxious to get started. Once out of the marina and into the lake, ole Mother Nature pulled a fast one, she sure can fool the weatherman at times.  Regardless of the choppy conditions, the anglers made it through the day when the scales closed on day two.
Our youngest competitor, Dylan Blair, was the Co Angler Champion with the best two day weight of any competitor, boater or co angler, at 33.38 lbs.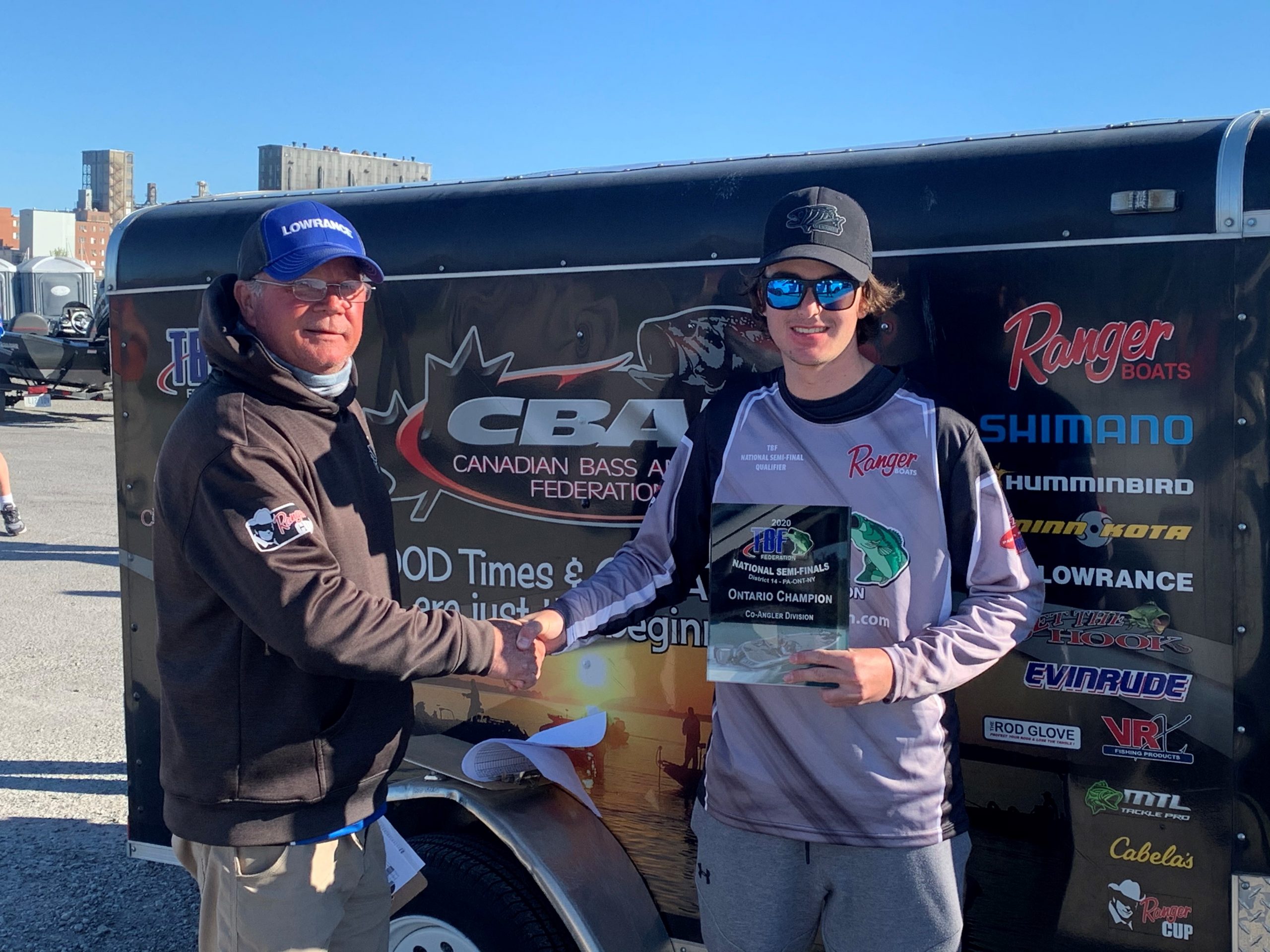 On the Boater side, Matt Pezzetta put together two strong days of fishing and managed to bring 32.98 lbs. to the scales and punch his ticket to the Nationals next spring along with Dylan Blair.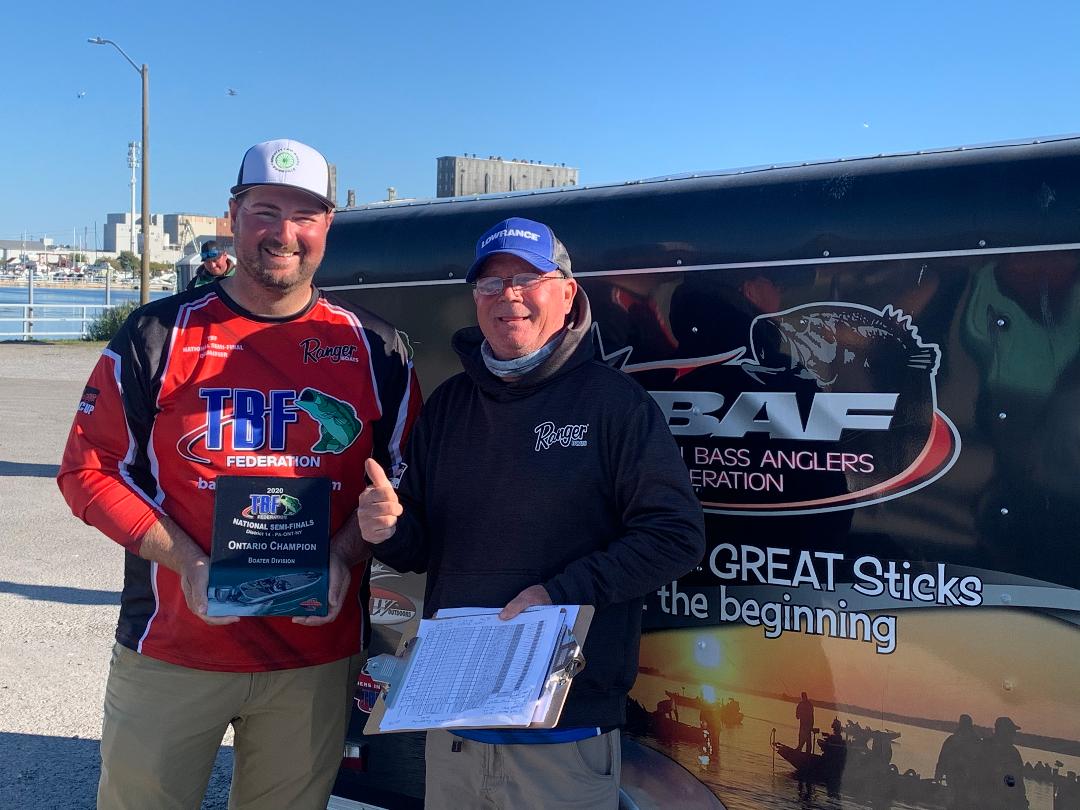 The Ontario Federation wishes to thank all of its volunteers and the City of Port Colborne for such great facilities and hospitality.
We also look forward to seeing our Eastern Division friends from New York and Pennsylvania next September back here in Port Colborne.