The 2020 TBF District 16 National Semi-Final between Massachusetts Bass Federation and The Vermont TBF was held on Lake Champlain, South Hero, Vermont.  The host was the Anchorage, South Hero, Vermont.  Dave and his crew are always there for what we need.  Also thanks to Apple Island Marina for the use of their facilities.  As has happened twice in the past due to severe wind 28-34 MPH out of the south with gusts to 45, the second day of the tournament was canceled.  All of the anglers going into day one knew that day 2 was most likely going to be canceled with the forecast for bad winds, so everyone knew to get on their fish on Saturday and bring in the most weight they could find.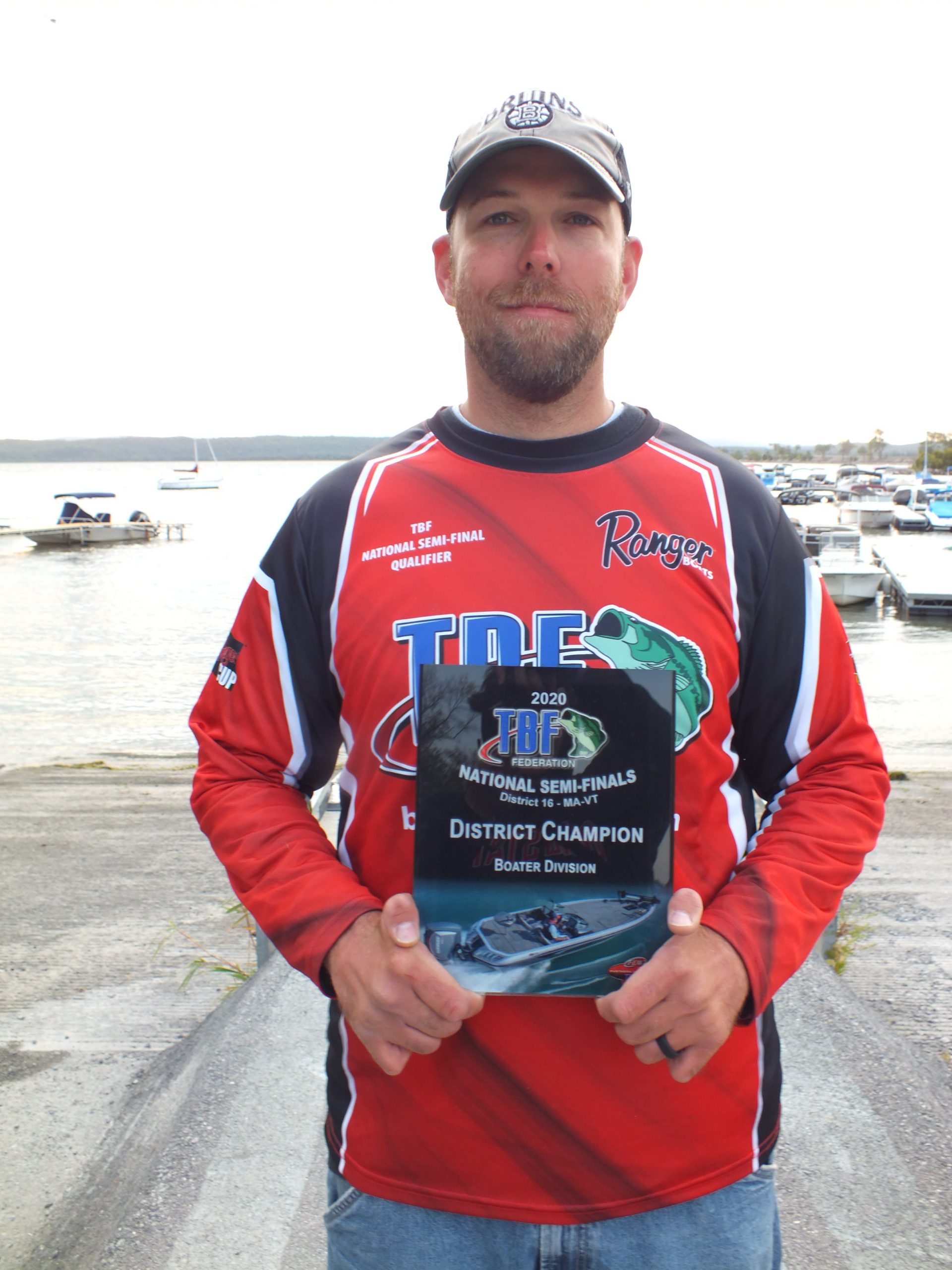 Brian Carmichael from the Massachusetts Bass Federation found the magic fish to break 20 pounds.  Brian weighed in 20.02 with 5 smallmouth bass to take 1st place and secure the boaters spot going to the TBF Nationals in 2021 for Massachusetts.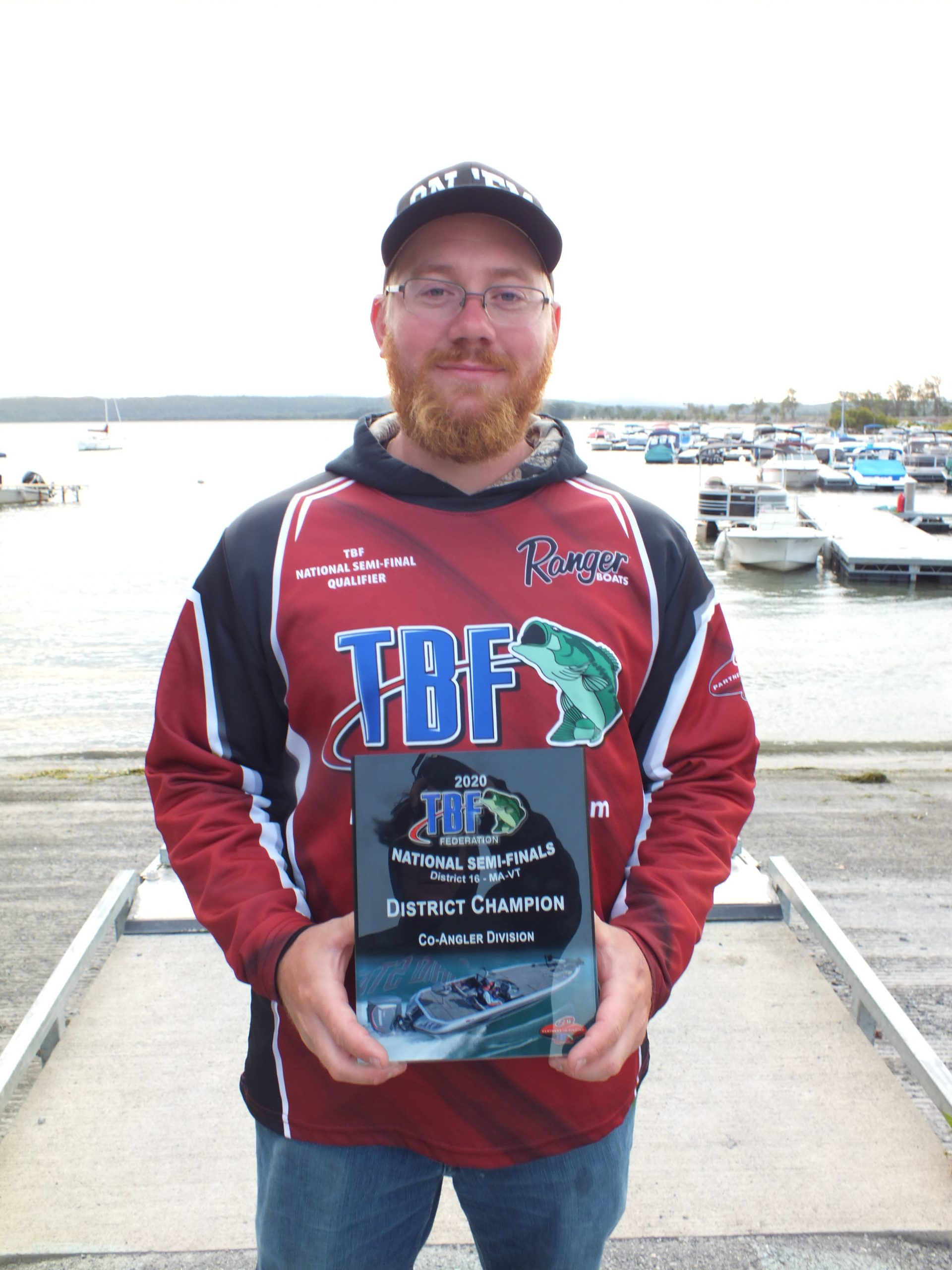 Second place and the first place Co-Angler was Joey McKinnon of the Massachusetts Bass Federation.  Joey weighed in 18.49 pounds of smallmouth.  Joey will represent Massachusetts as a Co-Angler at the 2021 TBF Nationals.
Tom Waltz of the Vermont TBF finished 6th overall with 17.90 pounds and won the Boaters spot for Vermont in a really close finish with 5 Vermont boaters.  Tom's 17.90 beat out Scott Green 17.78, Cole Harris 17.40, Tim Weatherell 17.35, and Chris Adams 17.26.  Tough competition!  The Co-Angler winner going to the 2021 TBF Nationals for Vermont TBF is Andrew Goodrich a High School angler for Vermont with 15.46 pounds.  Great job Andrew!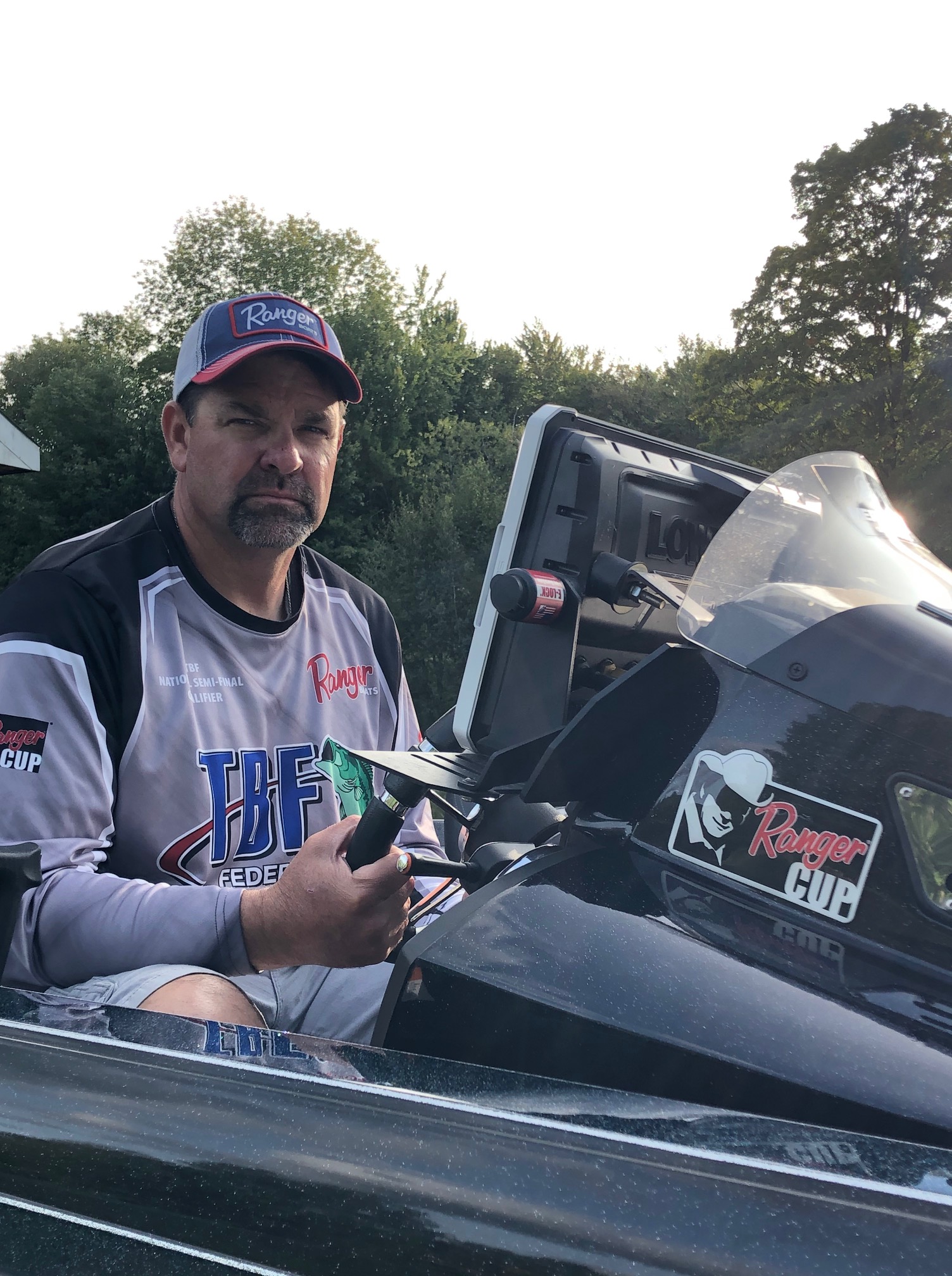 The Ranger Cup winner was Scott Green from the Vermont TBF.
The State Pride award goes to the Vermont TBF team of Scott Green, Cole Harris, Tim Weatherell, Chris Adams, Scott McKay, Andrew Goodrich, Matt Safer and Chris Weber. Vermont weighed-in 114.65 pounds of bass.  Great job Vermont!
I would like to thank the entire group of angler for all their patience and for the great job they all did with fish care.  With the water down everyone did a great job.  There was only 1 dead fish.