2020 TBF District 21 National Semi Finals for Colorado and New Mexico was held October 3 & 4 at Lake Pueblo, Colorado with 26 boaters and 26 co-anglers vying for the top spot in their respective divisions.  True to 2020, the Year of COVID, the weather changed significantly everyday prior to the tournament with daily temps varying 10 – 15 degrees and overnight lows just as much.  Cold fronts accompanied by overcast days had anglers grinding to maintain their patterns.
Only 4 limits of bass were brought to the scales that weekend.  Three by boaters, two of those were by the first place finishing boater, Sam Heckman. Sam Heckman, who finished 3rd at the 2020 TBF Nationals and 2nd in the 2015 TBF Nationals, will be making his 6th trip for the 2021 TBF National Championship.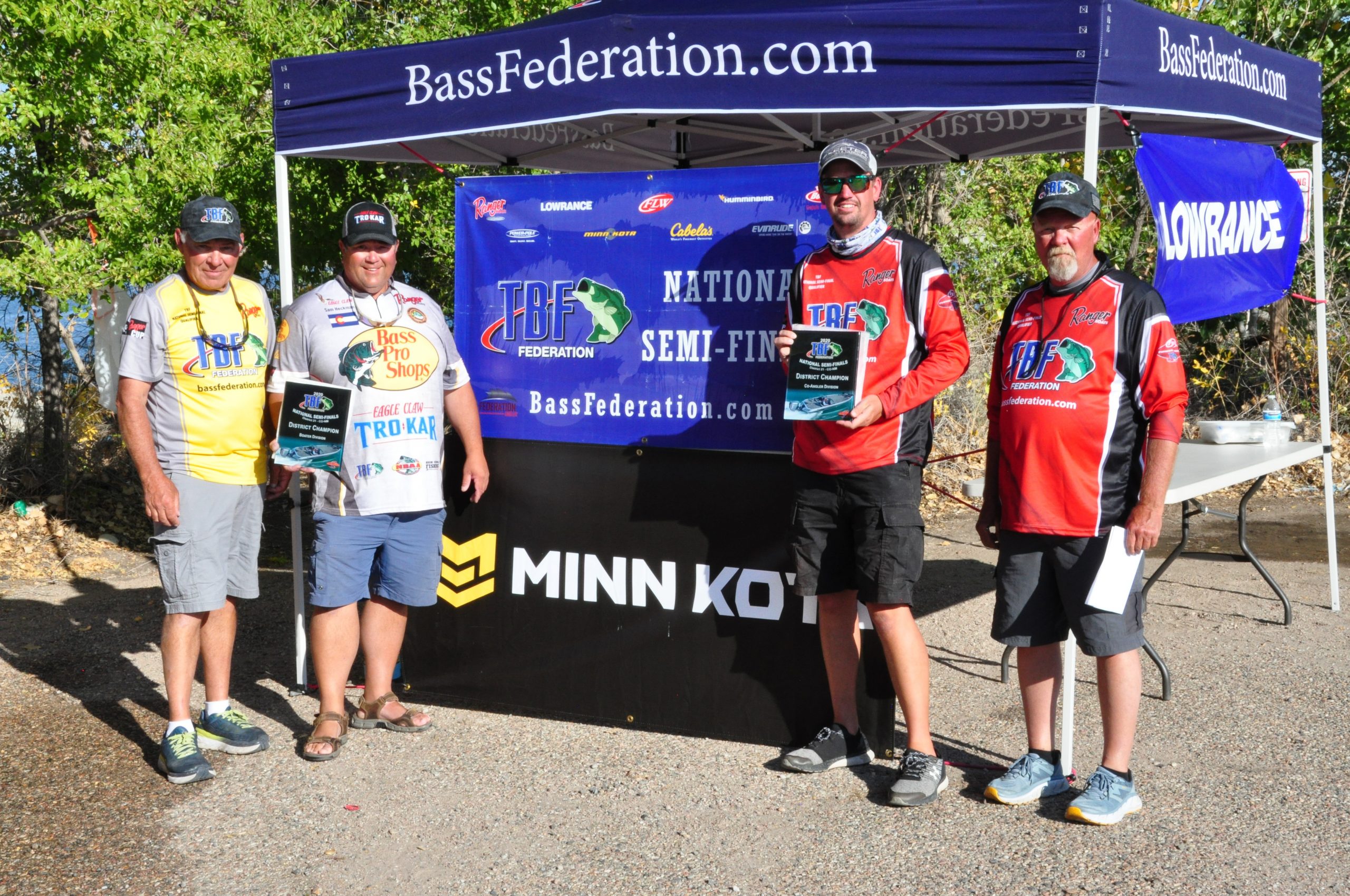 Scott Hoendervoogt won the Co-Angler division with a two day total of 10.52 lbs and will be making the same trip to the 2021 TBF National Championship.
Colorado wishes their anglers good luck knowing they will represent Colorado well.