The 2021 District 9 National Semi-final was held on September 25-26 on Sturgeon Bay.
Despite high winds and small craft advisories on day 1, Larry Hildebrandt and Scott Bonnema both managed to bring in over 20 lbs of Sturgeon bay smallmouth to lead the boater side of the tournament.  On the Co- Angler side, David Little brought in 16.05 lbs and Jeremy Eckes managed 15.15 lbs to lead the field.
On day 2 the winds settled down and the fish started biting.  Despite Mitch Van Ert dropping 21.94 on the scales, Scott Bonnema and Larry Hildebrandt were able to hold onto 1st and 2nd respectively.  On the Co- Angler side David Little was able to back up his day 1 total and finished in 2nd place.  Max Stawinoga brought in 16.85 lbs and managed to jump from 4th place to 1st place and secure his second consecutive trip to the National Championship.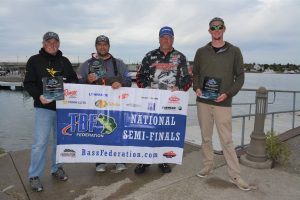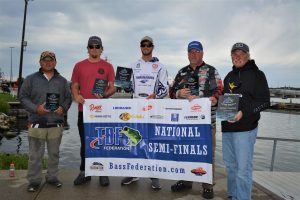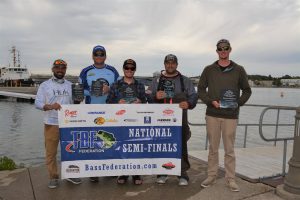 In the end the anglers going to the National championship from the boater side are Scott Bonnema from MN and Larry Hildebrandt from WI.  On the co angler side it will be David Little from MN and Max Stowinoga from WI.
For full results and more photos for this event CLICK HERE